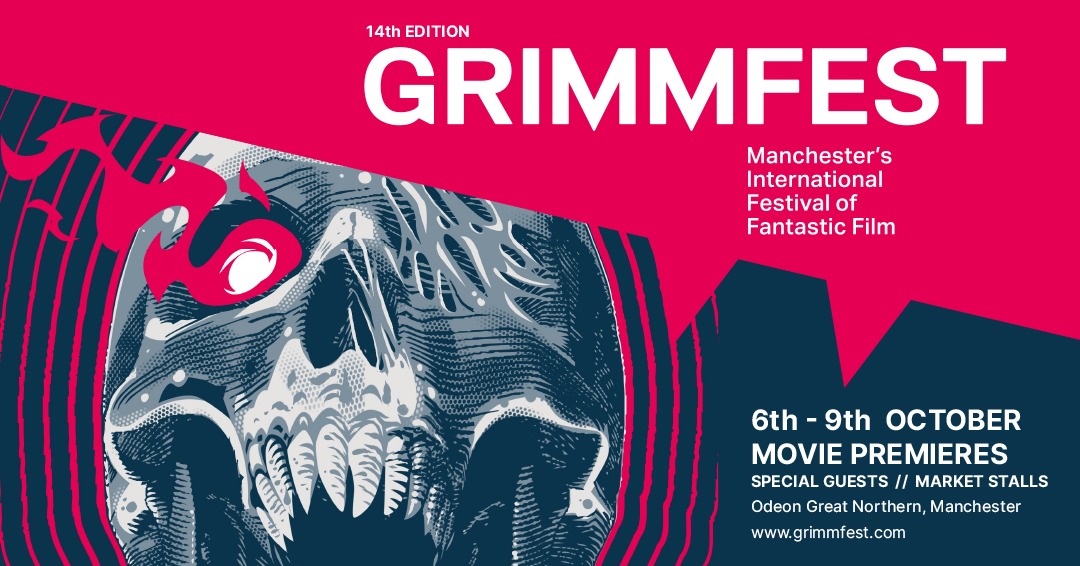 We're a mere 5 weeks away from the 14th edition of the premier festival of fantastic film! (14th? Our little one's hit puberty! I am one proud Reaper)
Odeon Great Northern is our home again from 6th – 9th October for 4 days of tricks and treats!
if you haven't got your tickets yet or even if you have, here's the schedule for the weekend broken down day by day.
Click on any film for more info and to buy your tickets, and don't forget it's just £7.50 for a single ticket!
THURSDAY 6th OCTOBER

6.30pm SHORTS PROGRAMME ONE

8.30pm THE LONELIEST BOY IN THE WORLD

10.40pm THE PASSENGER

FRIDAY 7th OCTOBER

10.30am PIGGY

12.30pm MEGALOMANIAC

2.40pm PUSSYCAKE

4.30pm FINAL CUT

7.00pm HOUSE OF DARKNESS

9.00pm CANDY LAND

11.00pm HOLY SHIT!

SATURDAY 8th OCTOBER

11.00am SHORTS PROGRAMME TWO

12.55pm MOON GARDEN

3.00pm THE GOLDSMITH

5.00pm NIGHT SKY

7.20pm THE PRICE WE PAY

9.30pm CULT HERO

11.35pm MALIBU HORROR STORY

SUNDAY 9th OCTOBER

10.35am THE HARBINGER

12.30pm FEED ME

2.40pm VESPER

5.00pm DO NOT DISTURB

7.00pm DARK NATURE

9.00pm THE LAKE
Of course, in addition to single tickets all full passes and day passes are on sale!
We can't wait to see you, in fact you might say we're DYING to see you….