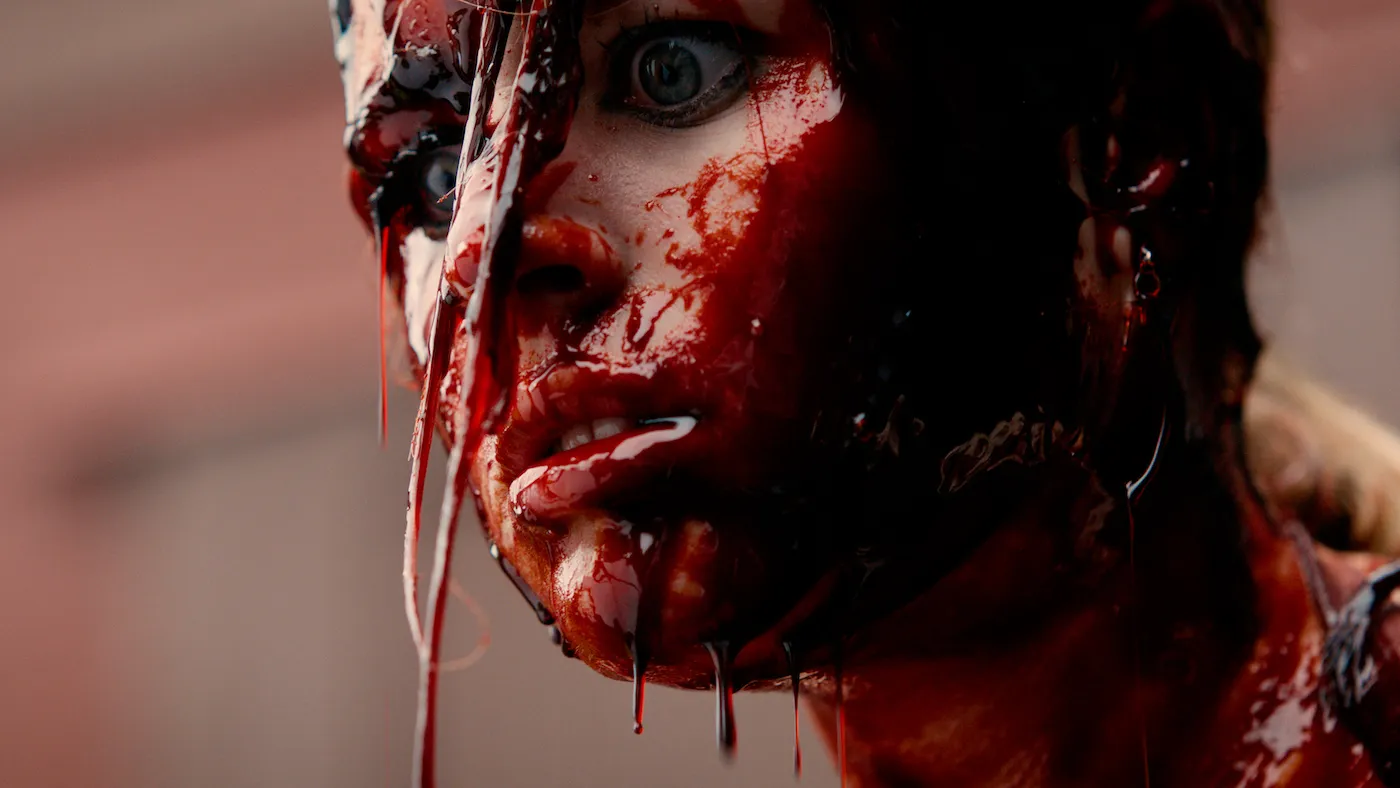 Let's watch some trailers!
First up is the sequel to 2020's home invasion action thriller BECKY, which featured Lulu Wilson taking on a very unfamiliar Kevin James and was a nasty, bloody triumph.
In the sequel WRATH OF BECKY, "Two years after she escaped a violent attack on her family, Becky attempts to rebuild her life in the care of an older woman – a kindred spirit named Elena. But when a group known as the "Noble Men" break into their home, attack them, and take her beloved dog, Diego, Becky must return to her old ways to protect herself and her loved ones."
SATAN WANTS YOU tells the untold story of how the Satanic Panic of the 1980s was ignited by "Michelle Remembers," a lurid memoir by psychiatrist Larry Pazder and his patient Michelle Smith. Supported by the Catholic Church, the bestselling book relied on recovered-memory therapy to uncover Michelle's childhood abduction by baby-stealing Satanists.
Amplified by law enforcement and America's Daytime TV boom, satanic rumors spread through panic-stricken communities across the world, leaving a wave of destruction and wrongful convictions in their wake. This film digs deep into the roots of moral panics and cult conspiracies, showing how these events still affect and distort our reality today.
Hot on the heels of COCAINE BEAR comes COCAINE SHARK and in this one, "A mafia drug lord has unleashed a new, highly addictive stimulant on the streets called HT25, derived from sharks held captive in a secret lab, and which causes monstrous side effects. After an explosion and leak at the lab, an army of mutated, bloodthirsty sharks and other creatures are set loose on the world."
Frank Grillo leads the cast in THE RESURRECTION OF CHARLES MANSON, described thusly;
"A couple goes to the desert for a romantic weekend and shoot an audition for a role in an upcoming film. Their holiday quickly turns deadly as they are the target of a Cult who carry on the evil beliefs and murderous practices of the Manson Family.
"This Cult believes they can resurrect the ultimate object of their obsession – Charles Manson himself – through a shocking ritual of human sacrifice."
SLASHER: RIPPER takes the franchise back in time to the late 19th century and stars Eric McCormack as Basil Garvey, a charismatic tycoon whose success is only rivaled by his ruthlessness, as he oversees a city on the cusp of a new century, and a social upheaval that will see its streets run red with blood.
There's a killer stalking the mean streets, but instead of targeting the poor and downtrodden like Jack the Ripper, The Widow is meting out justice against the rich and powerful.
YELLOWJACKETS is back this month for season 2, and the psychological horror/survival epic/coming-of-age drama promises to get even more twisted as we find out more about what happened to those girls during their 19 months stuck in the wilderness and how it's shaped those who survived – with added Elijah Wood this time!