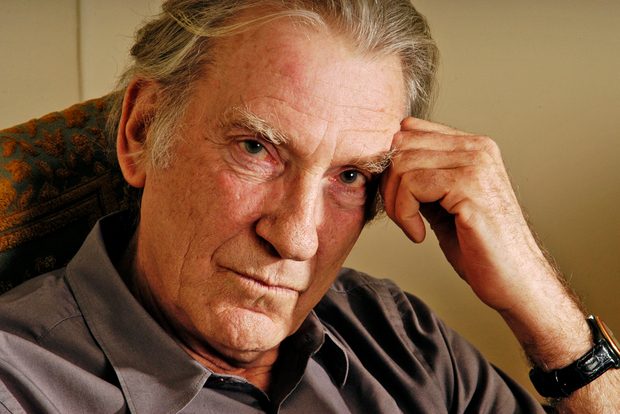 Very sad news today as we learned that David Warner has passed away at age 80.
"Warner died on Sunday at Denville Hall, a care home for those in the entertainment industry," BBC reports. "Over the past 18 months he approached his diagnosis with a characteristic grace and dignity," Warner's family said in a statement given to the BBC.
We've lost another giant of cinema and our man Steve has stepped up with his own words to remember the actor.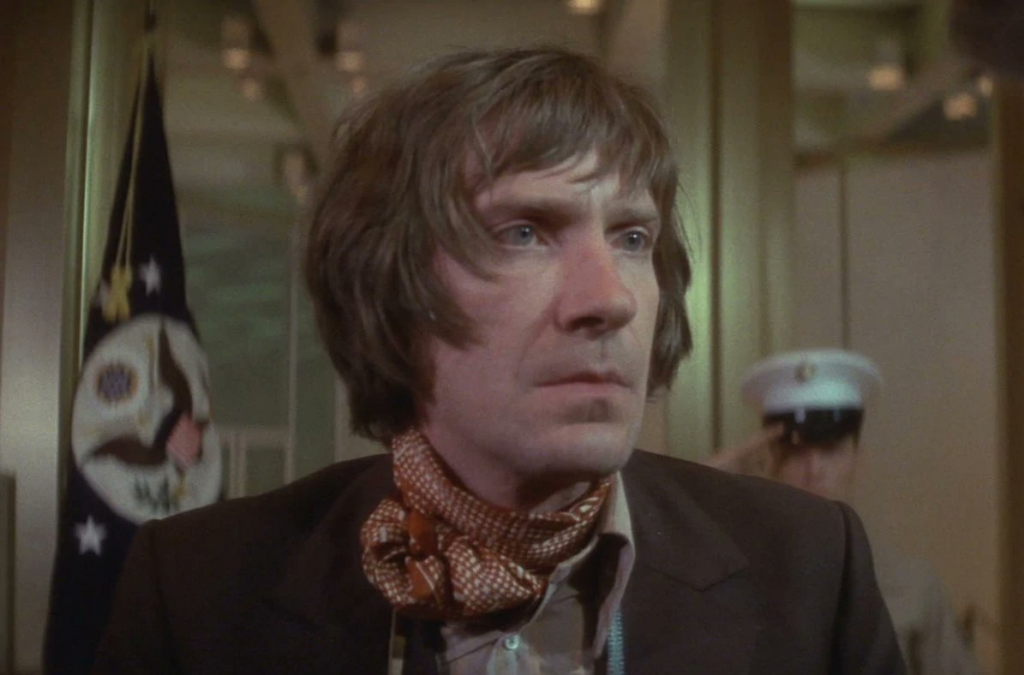 "It's a spectacular career by any estimation. On stage, screen, television, Warner worked with some of the greatest auteurs, the most groundbreaking talents, of his age, and indeed broke a lot of new ground himself. He was in addition a cult actor's cult actor, with a list of cult and genre classic credits that is truly jaw-dropping in its variety, over so many years.
Born in Manchester in 1941, Warner was part of a whole generation of Northern, largely working class actors, who between them revolutionised hide-bound, class-ridden British film and theatre. Alongside such contemporaries as Albert Finney, from Salford, Tom Courtenay, from Hull, Alan Bates, from Nottingham, and Glenda Jackson, from Birkenhead, he brought a new kind of performance, far removed from the often overly mannered, artificial, elocution-strangled delivery of previous generations of British actors. His craggy, angular, face and tall, gaunt, raw-boned frame made for an odd contrast with his often quite gentle, thoughtful demeanour, enabling him to dominate a scene by sheer physical presence, yet never quite seem to be doing so. It's the kind of screen presence that is better suited for great supporting roles, rather than leads, and this was where Warner truly excelled. There were lead roles, of course, but they tended to be more than a little… off-beat, such as the title role in Karel Reisz's film version of David Mercer's play MORGAN: A SUITABLE CASE FOR TREATMENT, but mostly he was happier scene-stealing from the ostensible stars of the show, showing them how it could and should be done.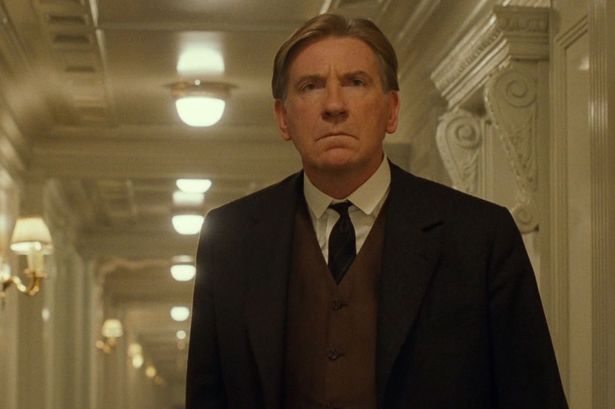 He was magnificently hateful as Blifil, slimy and self-serving nemesis to Albert Finney in Tony Richardson's TOM JONES, worked extensively with Sir Peter Hall, with whom he had forged a relationship as a stage actor, appearing in such eccentric cult films as WORK IS A FOUR LETTER WORD, notable for featuring Cilla Black's only acting role, and the intricately structured heist movie crime caper PERFECT FRIDAY, with Stanley Baker and Ursula Andress. He balanced these with film versions of some of his classic theatre roles, as Treplev in Sidney Lumet's film of Chekov's THE SEA GULL, as Lysander in A MIDSUMMER NIGHT'S DREAM, again for Hall, and as Torvald in Joseph Losey's film of Ibsen's THE DOLL'S HOUSE. Perhaps more significantly for his film career, he became one of Sam Peckinpah's regular players, appearing first alongside Jason Robards, Jr., and Stella Stevens as a repressed priest in the eccentric, wistful romance THE BALLARD OF CABLE HOGUE, as the wretched child-killer Henry Niles, in STRAW DOGS, and as Kiesel in CROSS OF IRON. But perhaps equally significant, given his subsequent career, were appearances in the classic Amicus anthology FROM BEYOND THE GRAVE, and as the photographer and reporter Keith Jennings ("It's not a child!") in seminal Satanic Panic shocker, THE OMEN.
Because, more and more, he became a go-to actor for horror, and science fiction, for eccentric films, cult films. He was Jack The Ripper, pursued from the 19th to the 20th century by Malcolm McDowell's H.G. Wells in Nicolas Meyer's classic TIME AFTER TIME, he was the incarnation of Evil in Terry Gilliam's THE TIME BANDITS, he was Dr Alfred Necessiter, in Carl Reiner and Steve Martin's THE MAN WITH TWO BRAINS. He reunited with Karel Reisz, who had given him his first leading role for THE FRENCH LIEUTENANT'S WOMAN, took on digital form in TRON, and faced lycanthropes in Neil Jordan's THE COMPANY OF WOLVES. He became a familiar face to STAR TREK fans, playing a variety of different roles in movies and on TV over the years, and cemented his cult actor status with turns in the TV shows TWIN PEAKS, WILD PALMS, THE LARRY SANDERS SHOW, BABYLON 5 and THE NEW ADVENTURES OF SUPERMAN. He faced down Lovecraftian horrors in Martin Campbell's mischievous Chandler / Weird Tales mash-up CAST A DEADLY SPELL, Brian Yuzna, Christophe Gans and Shûsuke Kaneko's ferocious anthology, NECRONOMICON, and of course in Grimmfest favourite, IN THE MOUTH OF MADNESS, his second film for Carpenter after BODY BAGS (Warner seems to have enjoyed anthogy titles!). He voiced Ra's Al Ghul for various animated Batman and Superman TV series and the Red Skull for an animated Spider-Man series. There was a lovely supporting role in TITANIC, and a droll cameo in SCREAM 2. He donned ape-face for Tim Burton's not-altogether-successful PLANET OF THE APES reboot, and sparred with Maggie Smith, Judi Dench and Miriam Margolies in LADIES IN LAVENDER. He was Dr Erasmus Pea in THE LEAGUE OF GENTLEMEN: APOCALYPSE, Dr Abraham Van Helsing in PENNY DREADFUL, Rabbi Max Steiner in RIPPER STREET, and Povel Wallender, father to Kenneth Branagh's Kurt, in the BBC adaptation of Henning Mankel's much loved series of Scandi-noir novels. To the very end, he was working, not just in front of the camera, but voicing computer games, animated TV shows, bringing weight and wit and grace to every project, always a pleasure to see and hear, whatever the role.
And that's just his film and TV work. He was a consummate stage actor, one of the greatest of his generation, and would from time to time return to the theatre, invariably to huge acclaim, with his performances in King Lear in 2001, and as Sir John Falstaff in 2006, being particular critical triumphs.
He was an actor much loved and admired by the entire Grimmfest team; a local boy we'd long hoped to invite to the festival some day, someone truly deserving of a life time achievement award, for his work within the genre, and elsewhere. As it is, we shall all be revisiting his films over the next few days and weeks, and holding our own personal retrospectives of his extraordinary career."