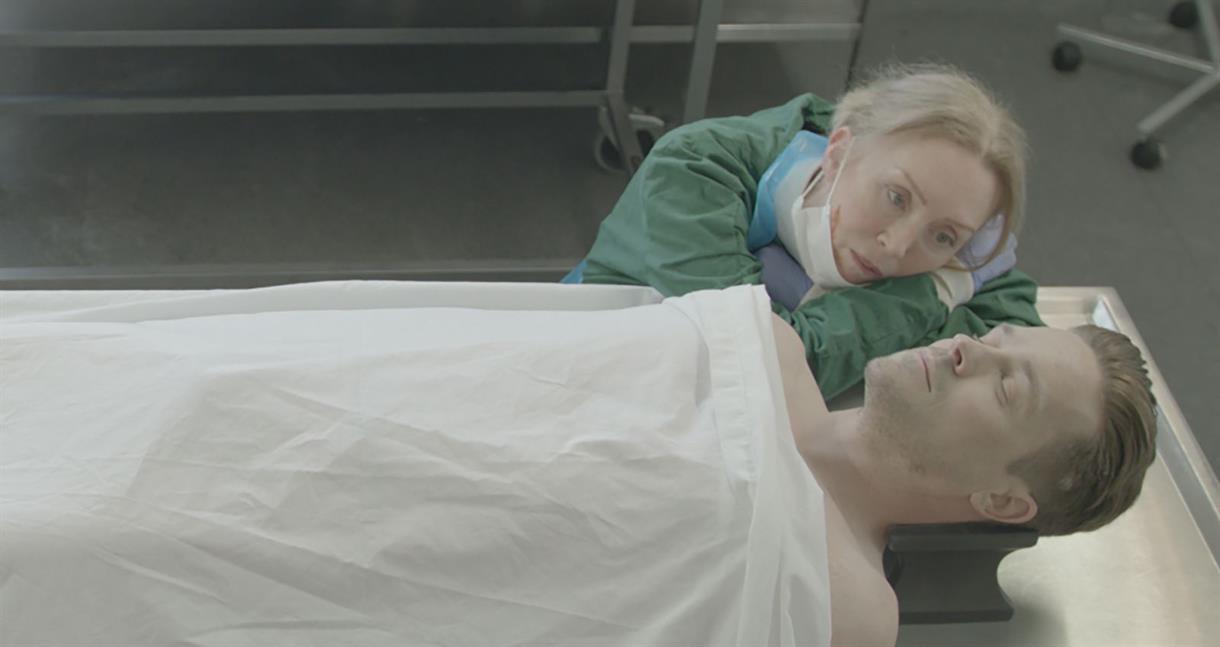 Friends of Grimm Dominic Brunt and Joanne Mitchell are keeping busy!
Dom has written the script for a feature adaptation of Joanne's amazing short SYBIL, which you can watch on Grimmfest TV here –
Deadline says, "The flick is billed as a twisted tale of a lonely mortician and her macabre quest for the perfect family. The Mortician's life can be a lonely one. But there are always opportunities for love and revenge, the synopsis reads."
"We have an extraordinarily talented cast and crew to bring the bizarre and macabre world of SYBIL to life," said Mitchell. "I love the psychology behind the horror genre, and SYBIL is a story that will make the audience squirm in their seats. I have been wanting to make it for many years".
Producer Holly Levow added: "We are excited to have put another film into production, giving a new team of women filmmakers an opportunity to demonstrate their craft and showcase their great work. The model we are building to bring new voices into storytelling is both practical, profitable, and socially responsible."
The cast includes Rebecca Calder, James Fleet, Sacharissa Claxton, Rupert Proctor, Robyn Rainsford and Jay Taylor – watch this space for more details as this one gears up!