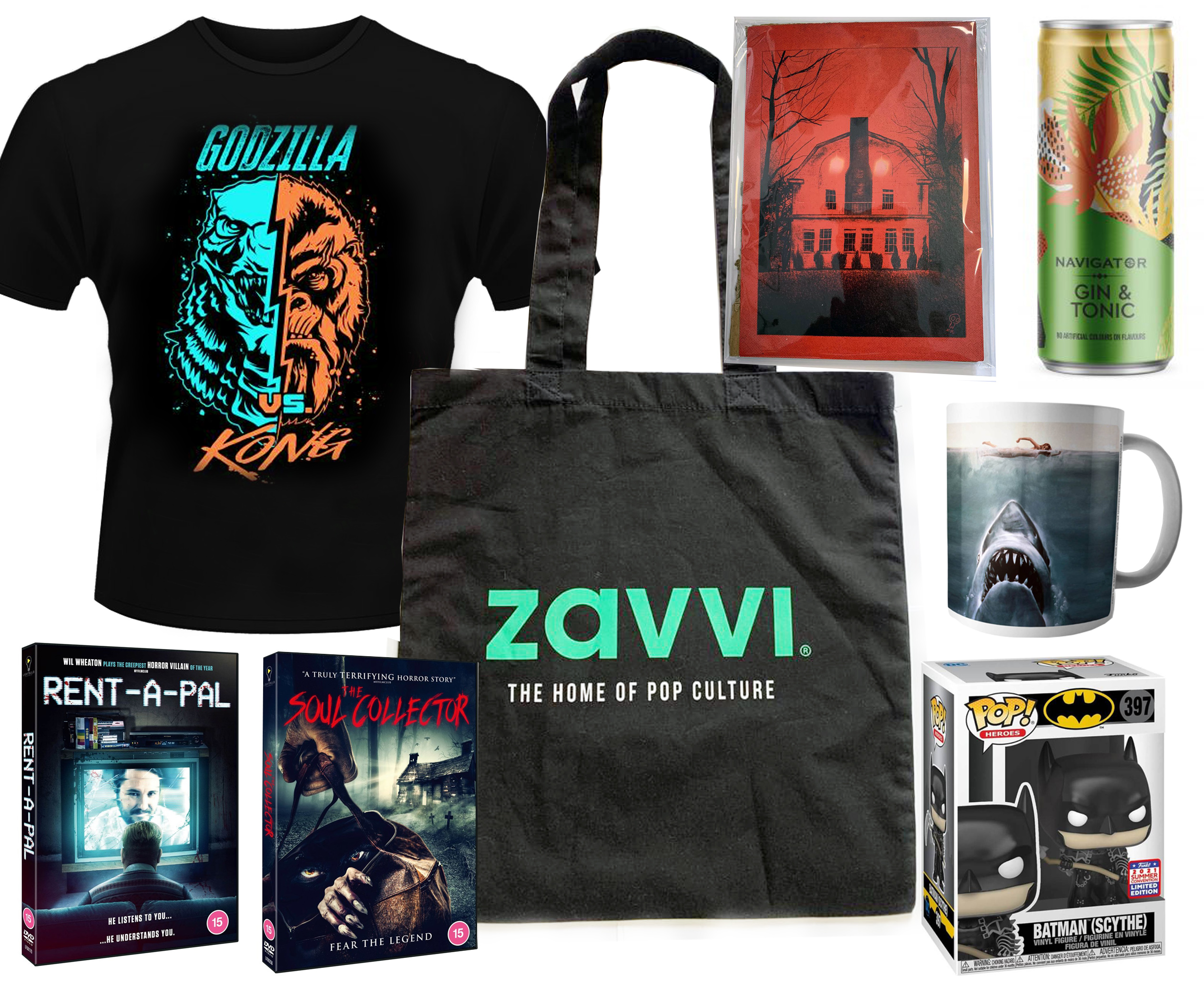 Get yourself a full festival pass and you won't be disappointed!
Not only do you get the very best price on all 21 feature films and 2 shorts programmes at Grimmfest, you also get an awesome goodie bag that contains:
2 x horror DVDs
Original artwork
Alcoholic drink
Godzilla vs Kong T-shirt
Jaws or Jurassic Park Mug
Batman Grim Reaper Funko Pop
and much more!
This has gotta be our best ever goodie bag for full festival pass holders (retail price of over £65!), courtesy of ZAVVI, LIGHTBULB and MANCHESTER DRINKS.
Grab your full festival pass now and pick up your bag on arrival at Grimmfest!
Plus your chance to win one of these awesome raffle prizes. Enter our ZAVVI sponsored Raffles to win these amazing prizes! Each Goodie bag will have a unique raffle ticket inside which could win you one of these awesome prizes. Don't lose it! You gotta be there to win, so join us at the Odeon Great Northern from the 6-9 Oct.