We're so close Grimmlins!
Our Monsters and Movies event is packed to the gills with amazing films and guests – passes are on sale now!
Full Passes, Concession Passes (valid for OAP's, Students, Unemployed and low income, Disabled, Emergency Services, Military, NHS, Teachers/Uni staff, and Civil Servants) and individual tickets are on sale now right HERE.

If you've got a Full Pass or Concession Pass, you gain access to all 8 feature films and guest talks plus you get all of this!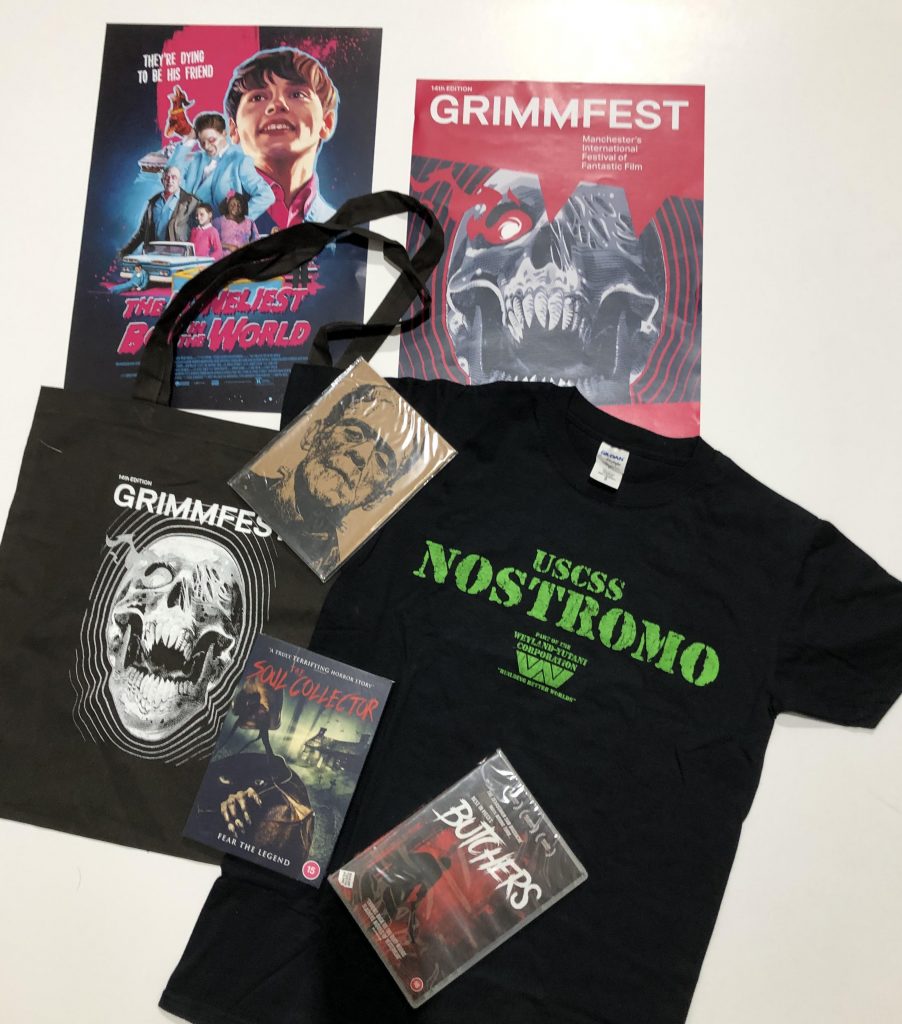 Exclusive goodie bag! Including a T-shirt , 2 x Horror DVDs, 2 x retro Grimmfest posters and a piece of original artwork (Designs may vary on all items)
Passholders can submit a question for each guest to info@grimmfest.com and we'll read out the best ones on the day! Ever had a burning question for Reece Shearsmith or Neil Marshall? Now's your chance!
Access to the autograph signing event on Sunday 20th November at 5pm where our guests will be signing items for free for full event pass holders.
Desperate to attend but aren't able to cover the cost of a pass?
Email us at info@grimmfest.com and let's see if we can help out.
See you soon!