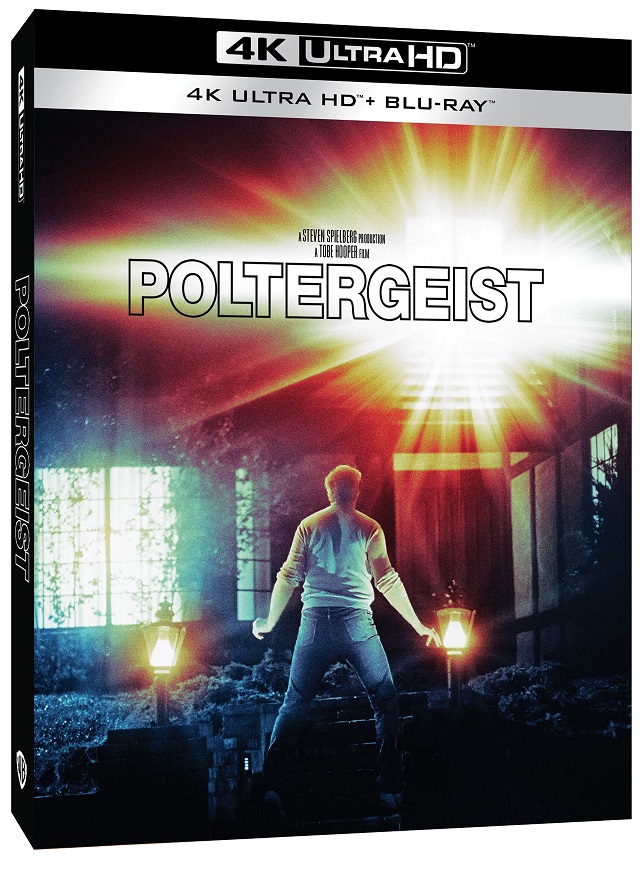 They're here…
Just in time for the film's 40th anniversary, POLTERGEIST is coming to 4K!
"A typical family in a quiet suburb of a normal California faces a frightening ordeal when its home is invaded by a Poltergeist. Late one night, 10-year-old Carol Anne Freeling (Heather O'Rourke) hears a voice coming from inside the television set … At first, the spirits that invade the Freeling's home seem like playful children. But then they turn angry. And when Carol Anne is pulled from this world into another, Steve and Diane Freeling (Craig T. Nelson and JoBeth Williams) turn to an exorcist (Zelda Rubinstein) in this horror classic."
Special Features include:
The Making of Poltergeist featurette
They Are Here: The Real World of Poltergeists featurette
Theatrical trailer
The release date is 19th September, and Zavvi are also releasing this gorgeous set!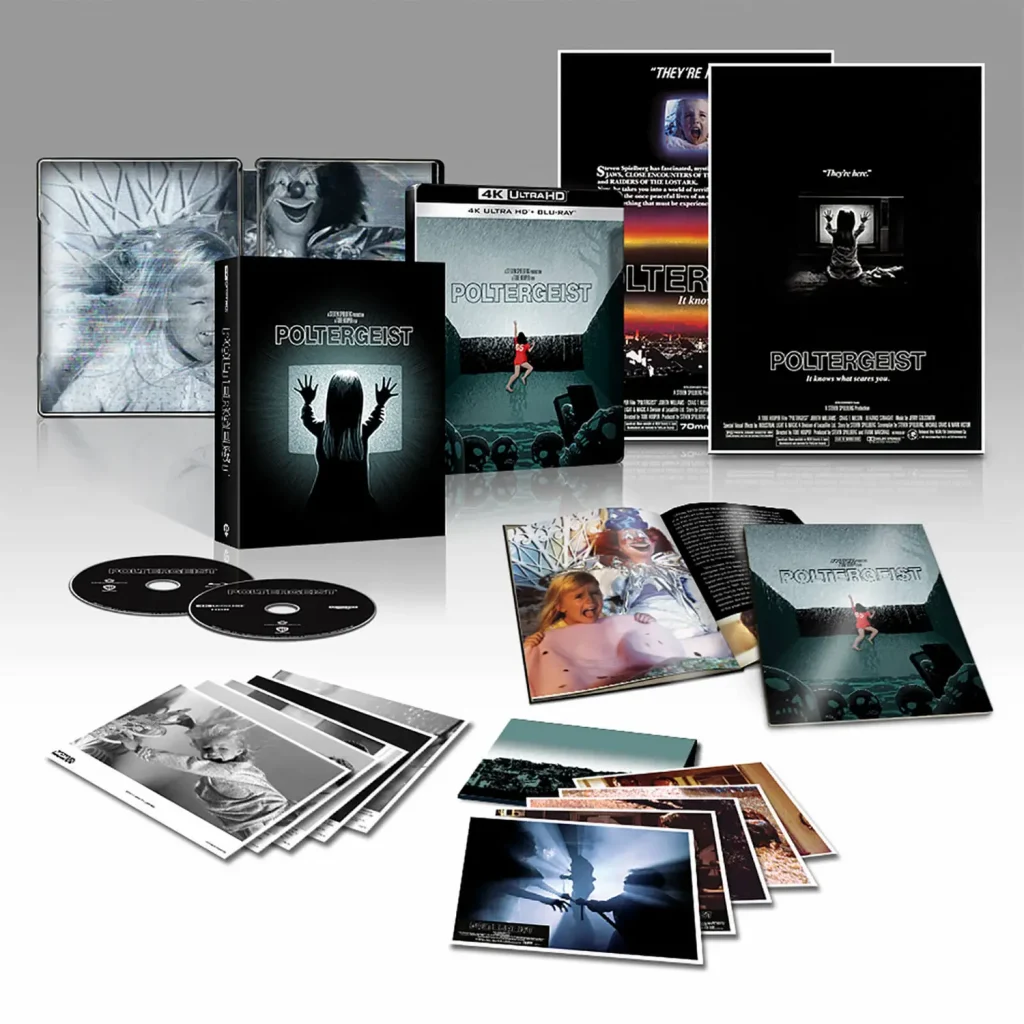 Featuring:
Steelbook of Film on 4K and Blu-ray
All New 32-Page Book
Two-Sided Poster
5 Lobby Card Reproductions
5 Black & White Press Photo Reproductions