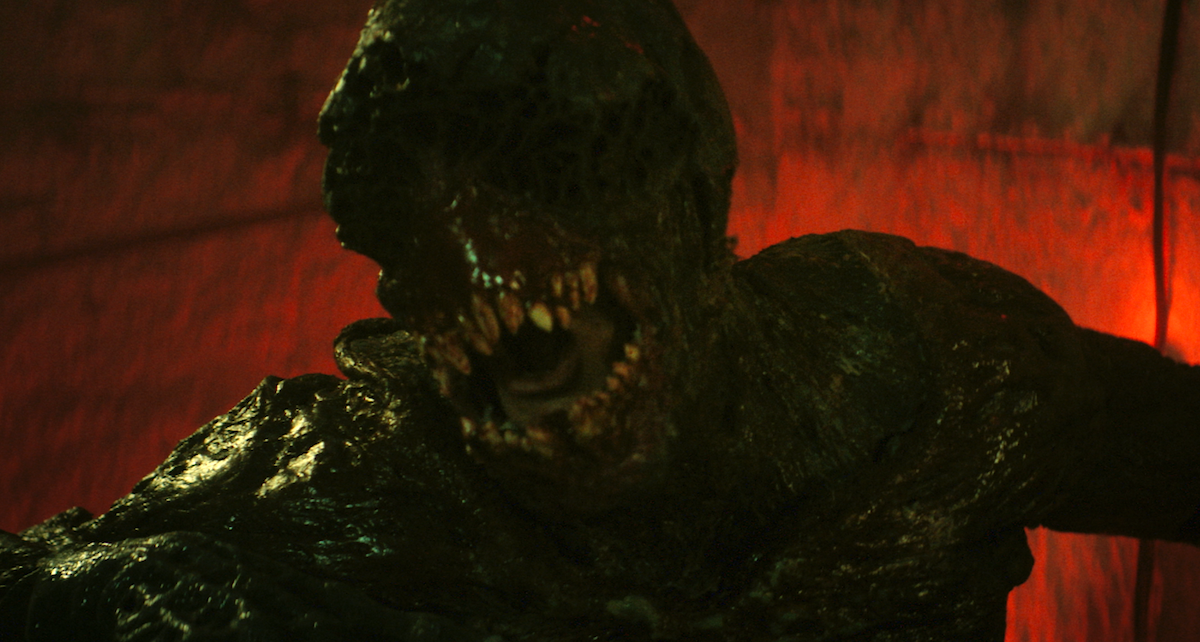 Neil Marshall is bringing his new creature feature THE LAIR to our Monsters and Movies event (day passes and standalone tickets now on sale!) and lead actress Charlotte Kirk will be in attendance too – this is a crazy, gory fun time and here's a clip of the monster in action!
In THE LAIR, "Royal Air Force pilot Lt. Kate Sinclair (Charlotte Kirk) is shot down over Afghanistan and finds refuge in an abandoned underground bunker where deadly man-made biological weapons – half human, half alien – are awakened."
Marshall has said, "I'm thrilled to be back in the world of full-blooded action horror for the first time since THE DESCENT and DOG SOLDIERS and this film certainly holds some kinship with those two movies.
"Originally conceived as a small and contained indie film to shoot during lockdown, my ambitions for the movie grew into something much more action-packed and monster-fuelled, with a sci-fi twist. It's packed full of cool characters, scares, laughs, and of course some grizzly death scenes."
Full passes, day passes and single tickets available HERE!!