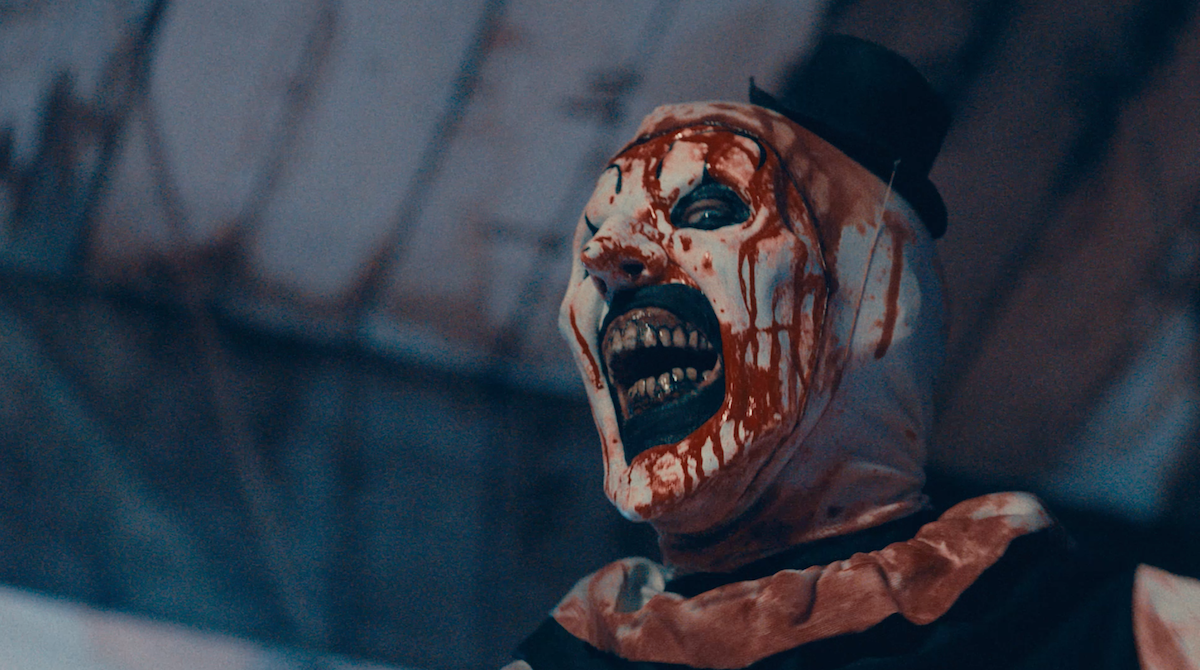 It's the return of the semi-regular feature where your undead pal The Reaper spotlights some of the latest trailers making waves!
Up first is the extremely gory, long awaited return of Art the Clown in Damien Leone's TERRIFIER 2 – following his gruesome demise in the first film, a sinister presence has brought Art back to life to rein terror on the residents of Miles County. On Halloween night, he returns to the unassuming town and sets his sights on fresh prey: a teenage girl and her little brother, portrayed by Lauren LaVera and Elliott Fullam, respectively.
Author Grady Hendrix released his second novel MY BEST FRIEND'S EXORCISM back in 2016, which he describes as "Beaches meets The Exorcist." Set in the late '80s during the so-called Satanic Panic, it's a touching story of high school friendship and, well, demonic possession. A movie adaptation is on the way, debuting on Amazon Prime Video on September 30, 2022.
This one looks 80's-tastic.
The remake of GOODNIGHT MOMMY is due to hit Prime on September 16th, with Naomi Watts going under the bandages and Cameron & Nicholas Crovetti playing the twin sons who start to suspect the woman who's come home is not actually their mother.
Will this be an ORPHAN FIRST KILL situation where we think we know where it's going and then it surprises us with a new twist?
A young cop is trapped under a car in THEY CRAWL BENEATH, which sees an earthquake unleash a monster through fissures in the ground.
Glorious practical effects on display here. TREMORS in a garage, anyone?
In HE'S WATCHING "happy-go-lucky siblings Iris and Lucas (played by real-life brother and sister Iris Serena Estes and Lucas Steel Estes) are left alone while their parents recover from an illness, a series of playful pranks they play on each other escalate when they start receiving unsettling images and videos on their phones. As the incoming messages become increasingly nightmarish, Iris and Lucas realize something sinister has taken root in their home."
Lastly my Grimmlins, here's the trailer for feature-length documentary THE LEGACY OF THE TEXAS CHAIN SAW MASSACRE which sees director Phillip Escott carve into Tobe Hooper's horror classic.
The Daily Dead's Heather Wixson, TEXAS CHAINSAW MASSACRE (2022) producer Fede Alvarez, THE TEXAS CHAINSAW MASSACRE (2003) director Marcus Nispel, master of horror Mick Garris, JASON GOES TO HELL director Adam Marcus, and more are featured in the trailer.
Are you excited about any of these? Let us know!