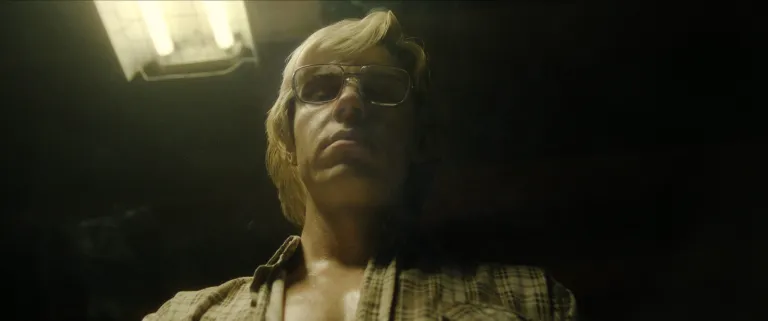 It's that time again Grimmlins, dive into the latest trailers from our favourite genre!
First up, Ryan Murphy and American Horror Story veteran Evan Peters are teaming up again to bring the story of DAHMER to Netflix, releasing on September 21st.
The series, "chronicles the story of one of America's most notorious serial killers Jeffrey Dahmer (Peters), largely told from the point of view of Dahmer's victims, and dives deeply into the police incompetence and apathy that allowed the Wisconsin native to go on a multiyear killing spree."
The FIFTH (!) installment in the V/H/S series is hitting Shudder on 20th October, and sees a thirsty teenager's home video leads to a series of horrifying revelations.
That man Ryan Murphy again is teaming up with Blumhouse and director John Lee Hancock to bring us an adaptation of Stephen King's novella MR HARRIGAN'S PHONE – starring Donald Sutherland and Jaeden Martell (returning for another King show after playing young Bill in IT).
King himself recently tweeted, "I have seen a close-to-finished cut of MR HARRIGAN'S PHONE, written and directed by John Lee Hancock, and it's nothing short of brilliant."
Netflix are setting this one loose on 5th October.
The cheerleading comedy franchise BRING IT ON is turning its hand to horror for the SEVENTH (!) installment BRING IT ON: CHEER OR DIE, as "a cheer squad's plan to have a secret practice at a nearby abandoned school on Halloween takes a terrifying turn when their teammates begin disappearing one by one."
A new horror anthology is coming our way, SATANIC HISPANICS, directed by five Latino filmmakers delivering five brand new horror stories.
"In the film, police raid a house in El Paso, full of dead Latinos, and with only one survivor: The Traveler. When the cops him to the station for questioning, he tells them about the horrors he's encountered in his long time on this earth."
And as a bonus, there's a brand new full trailer for CHUCKY Season 2 which features the return of Chucky and Tiffany's offspring Glen/Glenda!
Glen and Glenda appear in this trailer in human form along with the Tiffany doll, a limbless Nica Pierce, and even multiple different Chucky dolls.
Brad Dourif, Jennifer Tilly, Fiona Dourif and Alex Vincent are some of the returning cast members for this second go-round.