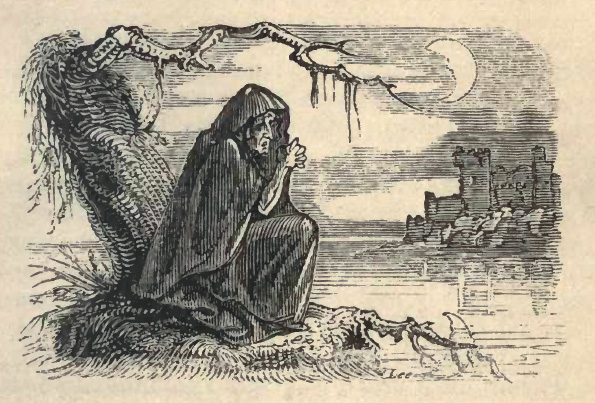 Happy St. Patrick's Day Weekend one and all.
On this national weekend of celebration it's time to remind ourselves that a great deal of Irish culture rests on a dark Gothic heritage of ancient folkloric magic. St Patrick may have driven the snakes out of Ireland in other words. But the stories of ghosts, vampires, witches and buried monsters endure. And the undead continue to stalk our rich legacy of storytelling.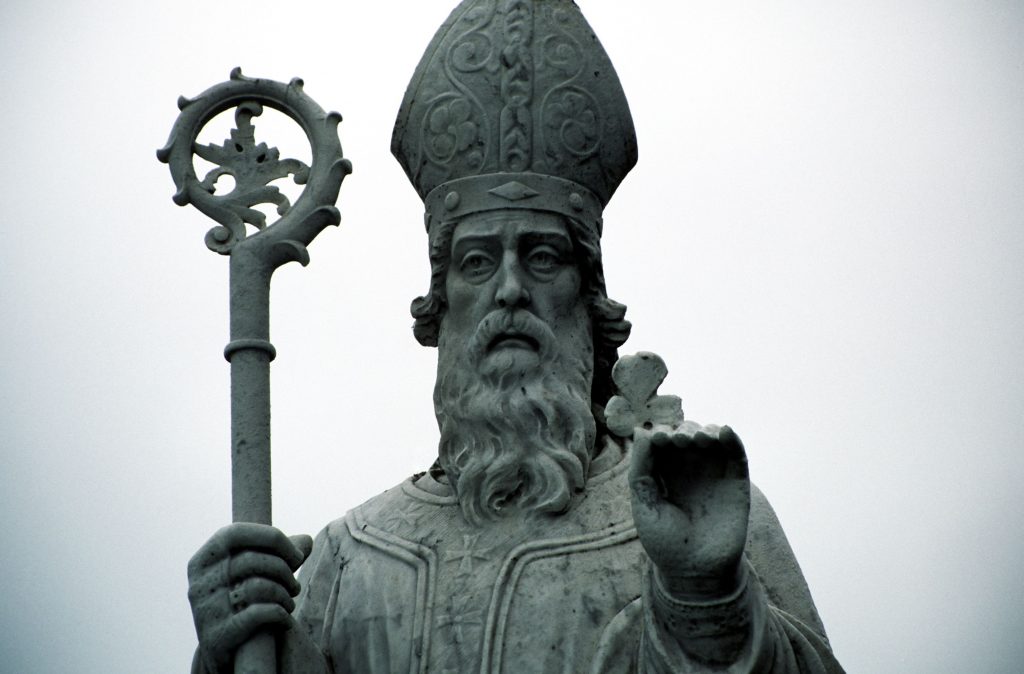 Two of the most famous literary contributions to the Gothic tradition are explicitly Irish.

Oscar Wilde's The Picture of Dorian Gray (1890) concerns the vain and beautiful socialite Dorian who sells his soul to keep his beauty. Meantime, his secreted portrait in the attic documents the accumulation of his murderous sins. Bram Stoker, a contemporary of Wilde's, updated the folkloric vampire tale in his 1897 epistolary masterpiece, Dracula. Dracula adaptations and updates are constantly reimagined in popular fiction, culture and film. But it is Stoker's own knowledge of Irish folklore that underpins the tale. Traditional Irish storytelling tropes (of cursed men, undead spells, madness and a tyrannical invasion) abound in this novel. And its horrors echo those of nineteenth century Ireland. These include the horror of occupation, the tyranny of landlords and the unruly nature of the Irish landscape itself. Dracula himself may have become a global figure. But his feet are planted in Irish history. Even his name bears traces of his Irish ancestry, the Gaelige words for 'bad blood' being 'Droch Fola,' pronounced 'Druck Fulla.' Thus he stands as a very Irish testament to the undying nature of folkloric power and superstition in the age of reason and rationalism.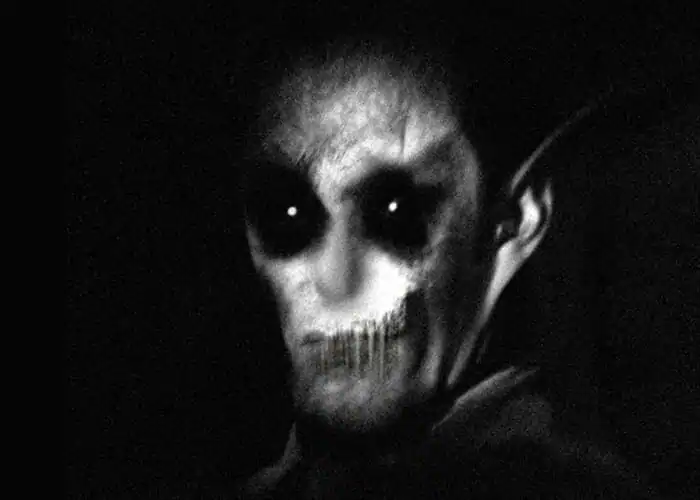 Of course, vampires in the Irish countryside are far more ancient than Stoker's Count. The chieftain Abhartach (700 AD), who was rumoured to be undead after three separate attempts to murder him failed, is buried in a field in Slaghtaverty Dolmen, Co. Derry. To ensure he never returns, this blood-drinking despot is said to be buried upside down, entwined in yew thorns, and under an enormous slab of stone. He walks again on screen, though, in Boys from County Hell (2020). It is a film that examines the Irish rejection of modernity and the reawakening of ancient folkloric rulers in an age of austerity. With hilarious and grotesque results, of course. Other Irish horrors have gained traction in recent cinema too. The mystical presence of ghosts and hauntings harks back, all too often, to stories of the bean sídhe (Banshees). These supernatural creatures portend death as they cry out and comb their hair. And they can be seen, most recently, in Martin McDonagh's The Banshees of Inisherin. So woe betide anyone who has the temerity to disrupt the dwelling places of their kind, such as the fairy forts and fairy rings. You have been warned!
Most famously, Leprechauns bring forth the horrors of the fairy folk and feature, as we all know, in a bespoke horror franchise. And unsurprisingly, women form a staple of folkloric horror, unwed women and older women both being seen as sources of terror. For as women like Biddy Early in County Clare and Alice Kytler of Killarney discovered, it was all too easy for a midwife, herbalist or seer to be branded a Cailleach (or witch).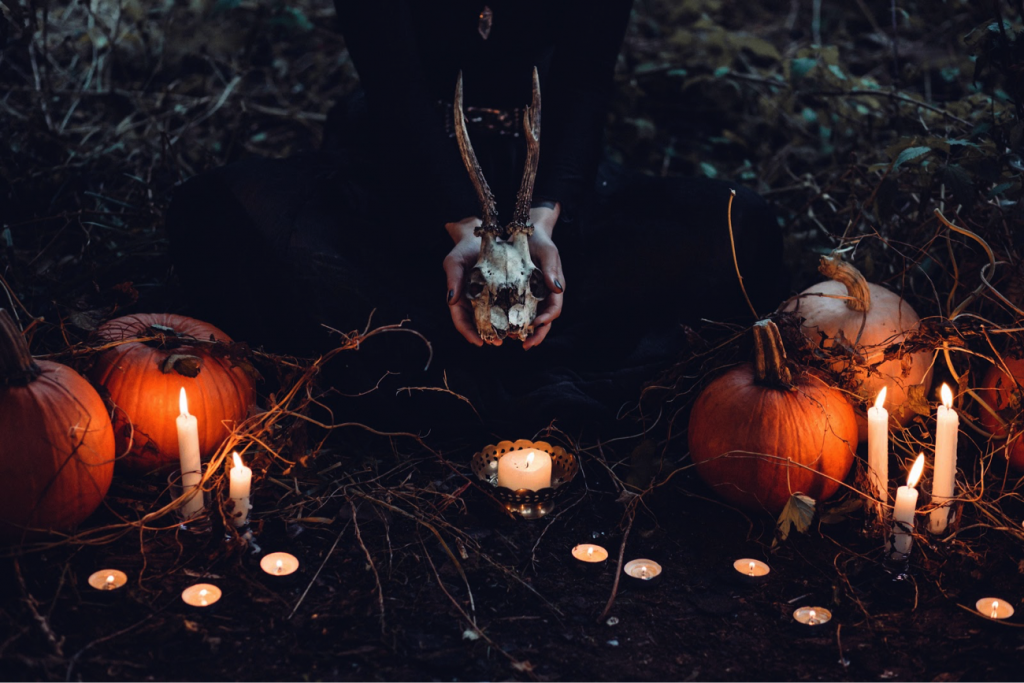 The Christian Devil is no stranger to the Emerald Isle either, geological structures like 'The Devil's Bit' in the Tipperary Mountains marking his historic presence. But it is a far older, and indigenously Irish, paganism that has given the world the festival of Halloween, or Samhain (pronounced sow-ain). Here tales of poocahs (ghosts), mischievous strangers calling to your door, the eating of fruits and nuts, and the carving of turnips were all practised. For on Oíche Samhna (Halloween night), the door to the world of the dead is perilously thin, and thus we dress in ghostly costumes to frighten the returning dead back to their graves. We tell stories of their demise, burn fires to protect livestock and to appease the Sí (fairies) for another good year.
In the past seven years, Irish horror has enjoyed an international revival on screen, with nearly twenty horror films either produced or in production. This thanks to Screen Ireland and the country's many grassroots production companies, writers and artists. These films call out to a past that remains unfinished, while reflecting contemporary social ills and concerns. Perhaps it is our dark humour, our celebration of storytelling and traumatic returns, and the magic of the land itself (which its undead vampires, monsters and sins of so much bloodshed) that provokes such horrific offerings.
Lá Féile Padraig díobh! (Happy St. Patrick's Day!).