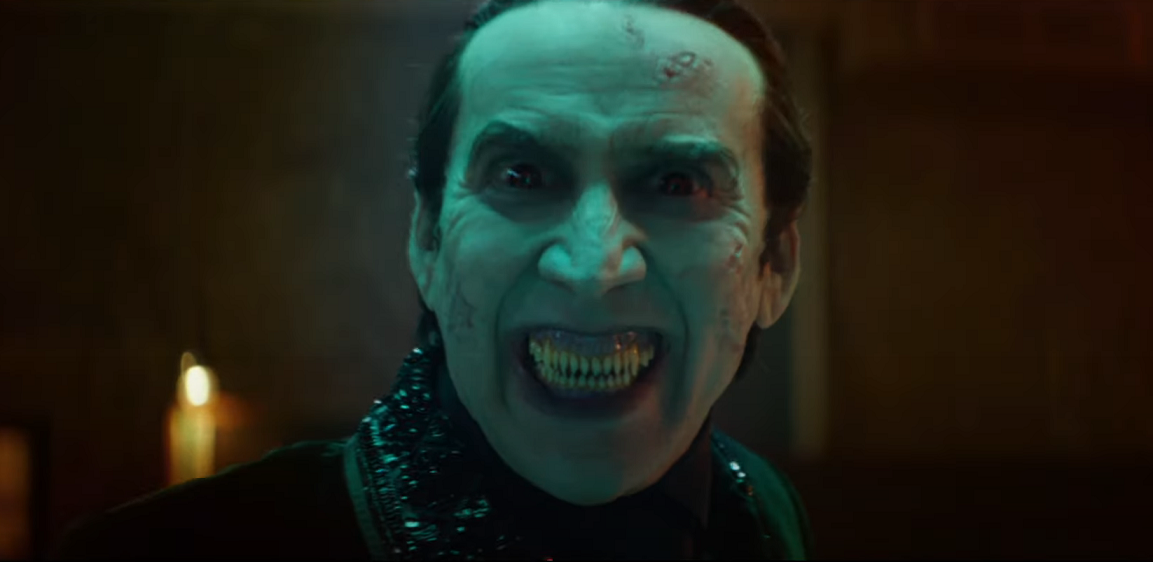 Starring Nicholas Hoult as Renfield and NICOLAS CAGE as Dracula, this drops in April and here's the trailer!
(Speaking of Nicholas Hoult, if you haven't seen THE MENU yet it's on Disney+ now!)
Cage is going for the fences here!
"In this modern monster tale of Dracula's loyal servant, Nicholas Hoult stars as Renfield, the tortured aide to history's most narcissistic boss, Dracula (Oscar® winner Nicolas Cage). Renfield is forced to procure his master's prey and do his every bidding, no matter how debased. But now, after centuries of servitude, Renfield is ready to see if there's a life outside the shadow of The Prince of Darkness. If only he can figure out how to end his codependency."
Universal's RENFIELD is based on an original pitch from "The Walking Dead" creator Robert Kirkman. Chris McKay (The Tomorrow War, LEGO Batman Movie) directed the movie.
The film co-stars Awkwafina (The Farewell, Shang-Chi and the Legend of Ten Rings), Ben Schwartz (Sonic, The Afterparty) and Adrian Martinez (The Secret Life of Walter Mitty, Focus).