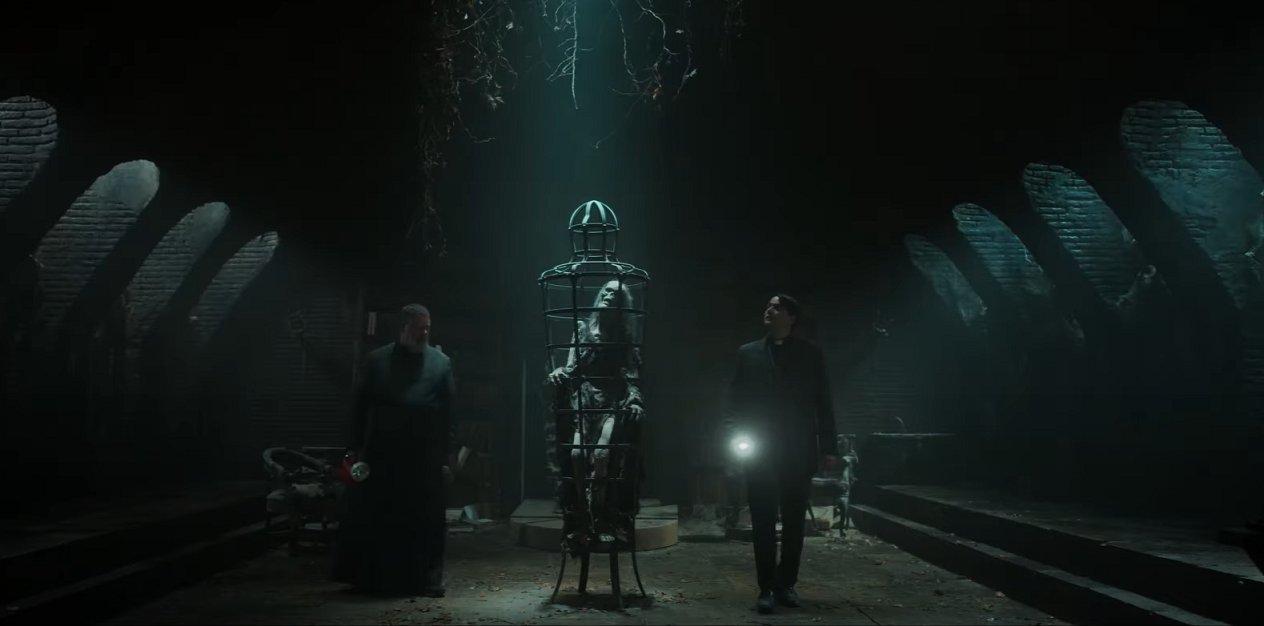 Julius Avery (the nutso OVERLORD) is heading back into the horror genre with THE POPE's EXORCIST on April 14, and the first official trailer arrived today.
Joining Crowe in the film is the incredible Ralph Ineson ("Finchy! Chris Finch, bloody good rep" and also THE WITCH, THE GREEN KNIGHT) as the voice of the demon.
From Sony's Screen Gems, The Pope's Exorcist is based on real-life exorcist Father Gabriele Amorth, "the legendary Italian priest who performed over 100,000 exorcisms for the Vatican."
The Exorcist director William Friedkin told Father Gabriele Amorth's story in the recent documentary The Devil and Father Amorth, which you can find on various VOD outlets.