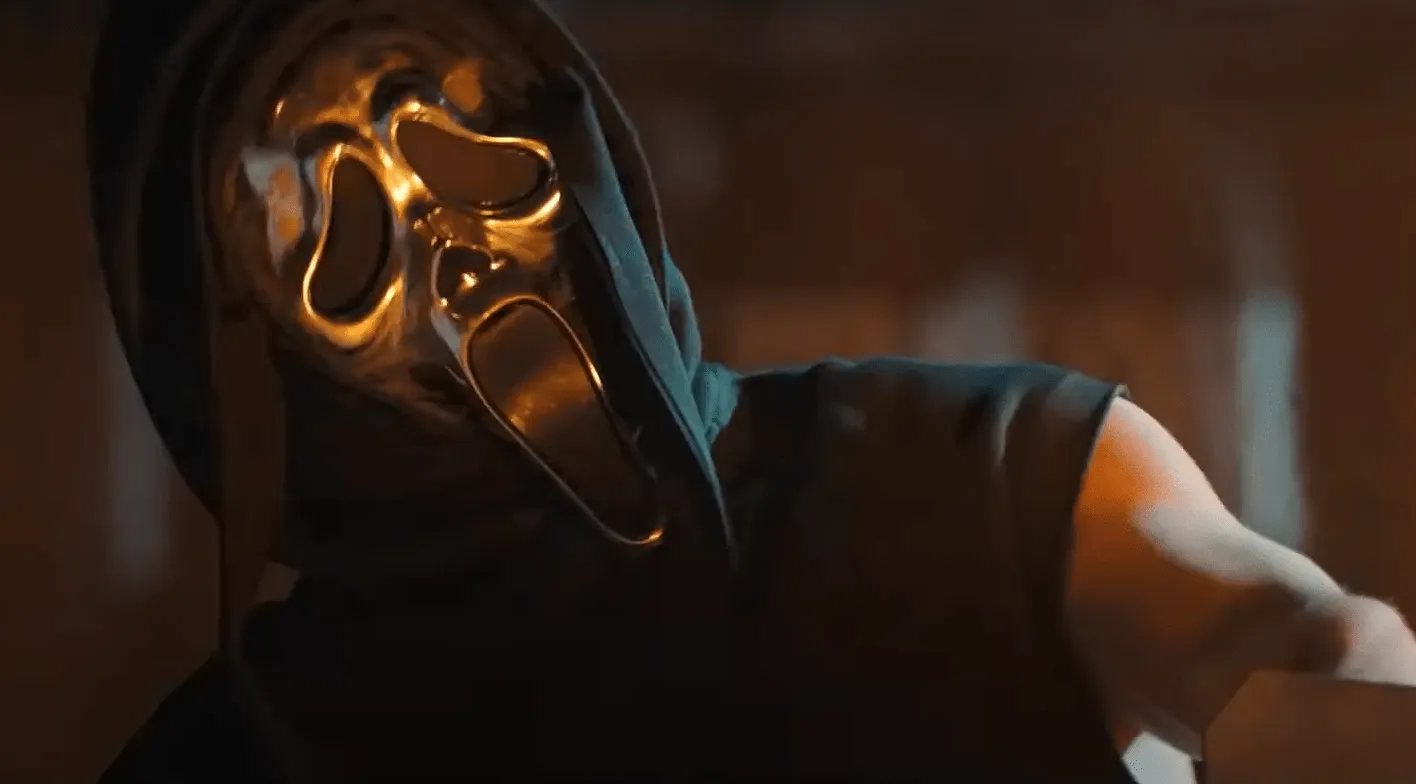 STAB 8 is, of course, the fake movie-within-a-movie featured in this year's SCREAM – part of the STAB series, a meta-fictional franchise based on Gale Weathers' infamous book The Woodsboro Murders.
As if you didn't already know that.
Glimpsed in the actual SCREAM trailer which sent fans scrambling to come up with theories, the STAB 8 clip shown in the film features a sleeveless Ghostface with a metallic mask wielding a flamethrower!
Now NECA are releasing a figure based on this non-existent film and The Reaper wants one of his own.