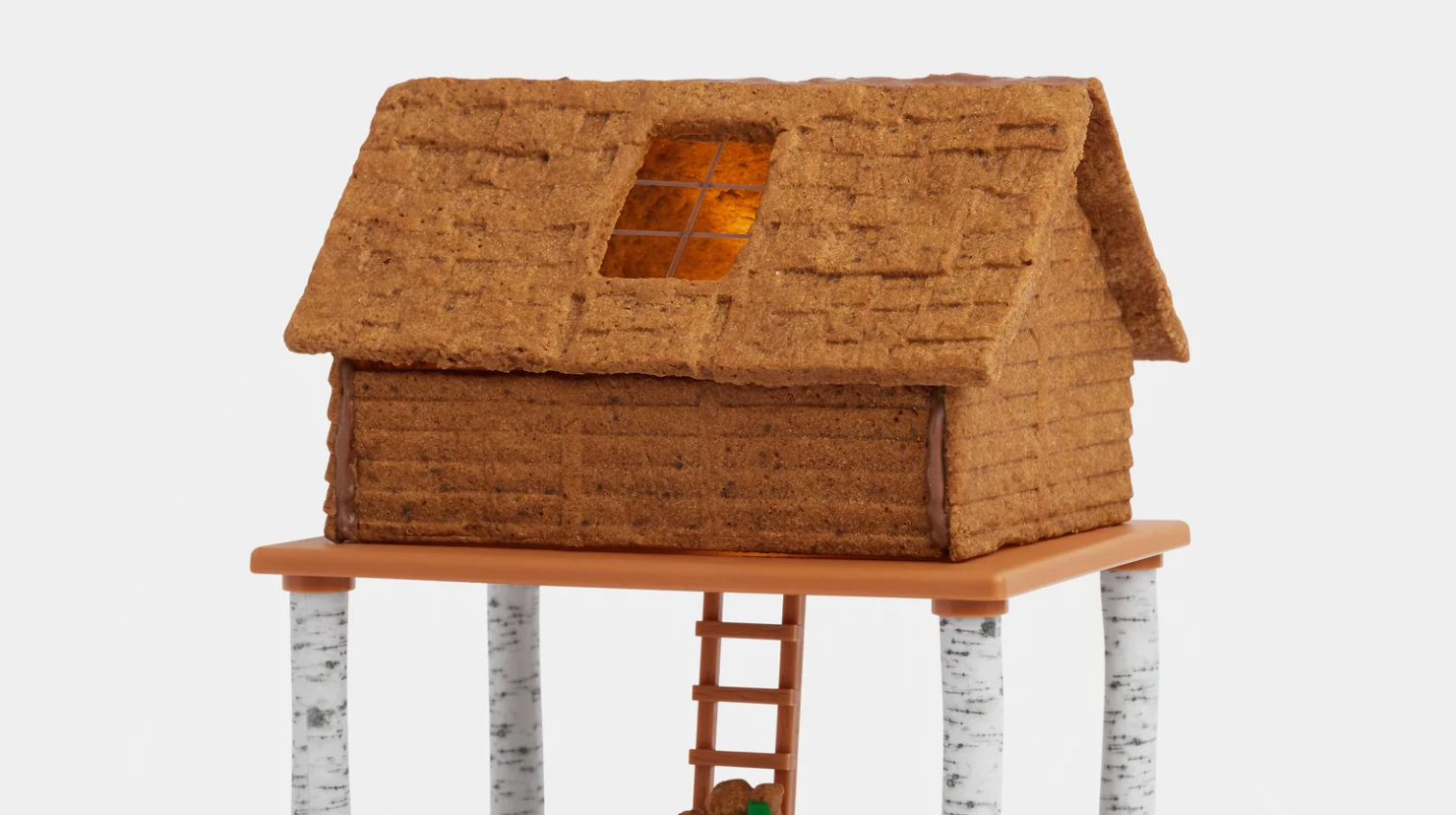 This is unbelievable.
A24 have done it again when it comes to merch – just launched in their official online shop, this unique gingerbread house kit is based on the final moments of HEREDITARY, which take place inside Charlie's treehouse. It's where a possessed Peter is officially crowned Paimon, surrounded by his headless mother's corpse and the severed head of his sister.
You can't get much more Christmassy than that.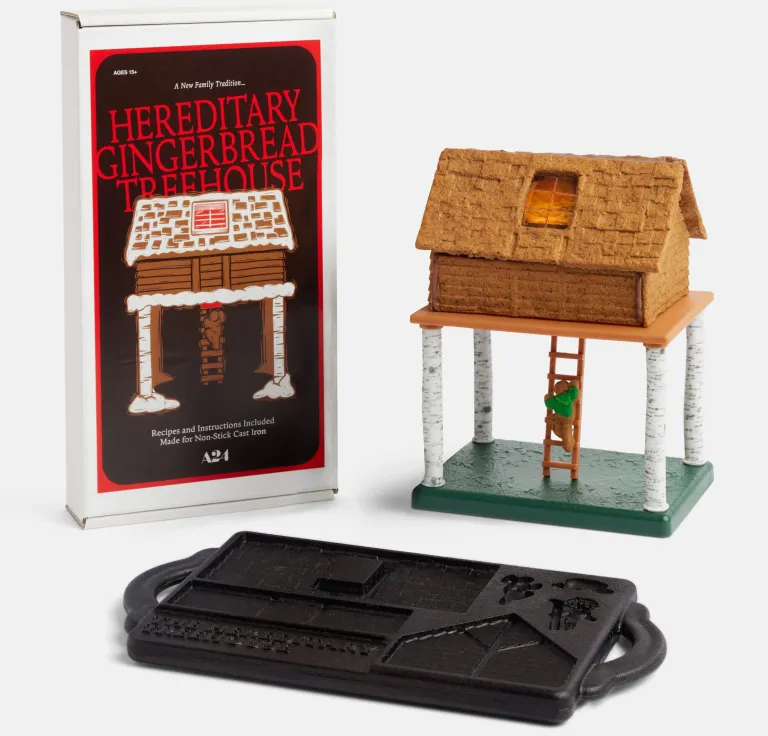 The kit includes a cast iron mold plate, along with a plastic treehouse base, recipe card, instruction booklet, and a tealight to illuminate your treehouse at night. The cast iron base builds one complete treehouse, A24 notes, as well as a gingerbread Peter, Paimon, and worshippers. Made from food-safe plastic, the base includes a forest-floor textured base plate, four "birch" legs, a platform, and a ladder.
On sale now to arrive in time for Christmas!