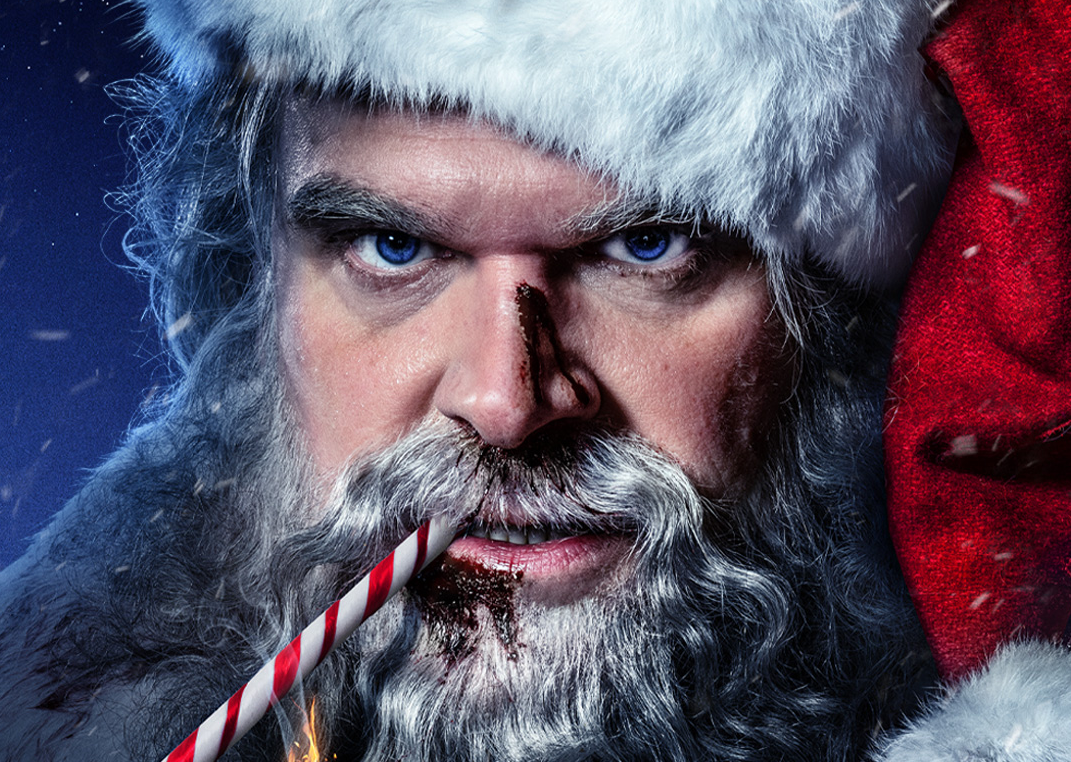 VIOLENT NIGHT was compared to DIE HARD by David Harbour at CinemaCon earlier this year, the film centres on Harbour's Santa Claus rescuing a family that's been taken hostage. It's being described as a violent action-comedy, with John Leguizamo playing the villain.
Norwegian filmmaker Tommy Wirkola (HANSEL & GRETEL: WITCH HUNTERS, DEAD SNOW franchise) is back with this nuts-sounding flick which stars David Harbour (Stranger Things) as a badass, ass-kicking Santa Claus. 
In the film, "A team of elite mercenaries breaks into a wealthy family compound on Christmas Eve, taking everyone inside hostage. But the team isn't prepared for a surprise combatant: Santa Claus (Harbour) is on the grounds, and he's about to show why this Nick is no saint."
Universal will release VIOLENT NIGHT on December 2, 2022.