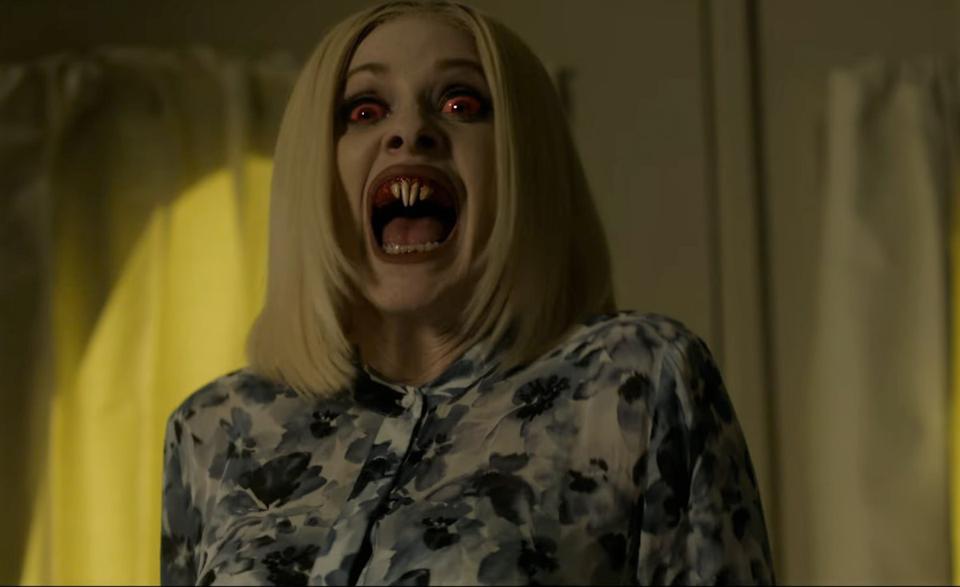 Deadline reports that principal photography has wrapped on an adaptation of The Thing on the Doorstep, starring genre legend and friend of Grimm Barbara Crampton!
Also starring Heather Graham and Judah Lewis, the film is an erotic body-swapping horror, in which a psychiatrist played by Graham becomes obsessed with a young client with multiple personalities.
In the director's chair is Joe Lynch, the man behind WRONG TURN 2 and MAYHEM and Crampton is producing along with Brian Yuzna.
The script is written by Dennis Paoli, the man behind RE-ANIMATOR and FROM BEYOND!
Some proper Lovecraft talent involved in this one, we'll keep a close eye on it…