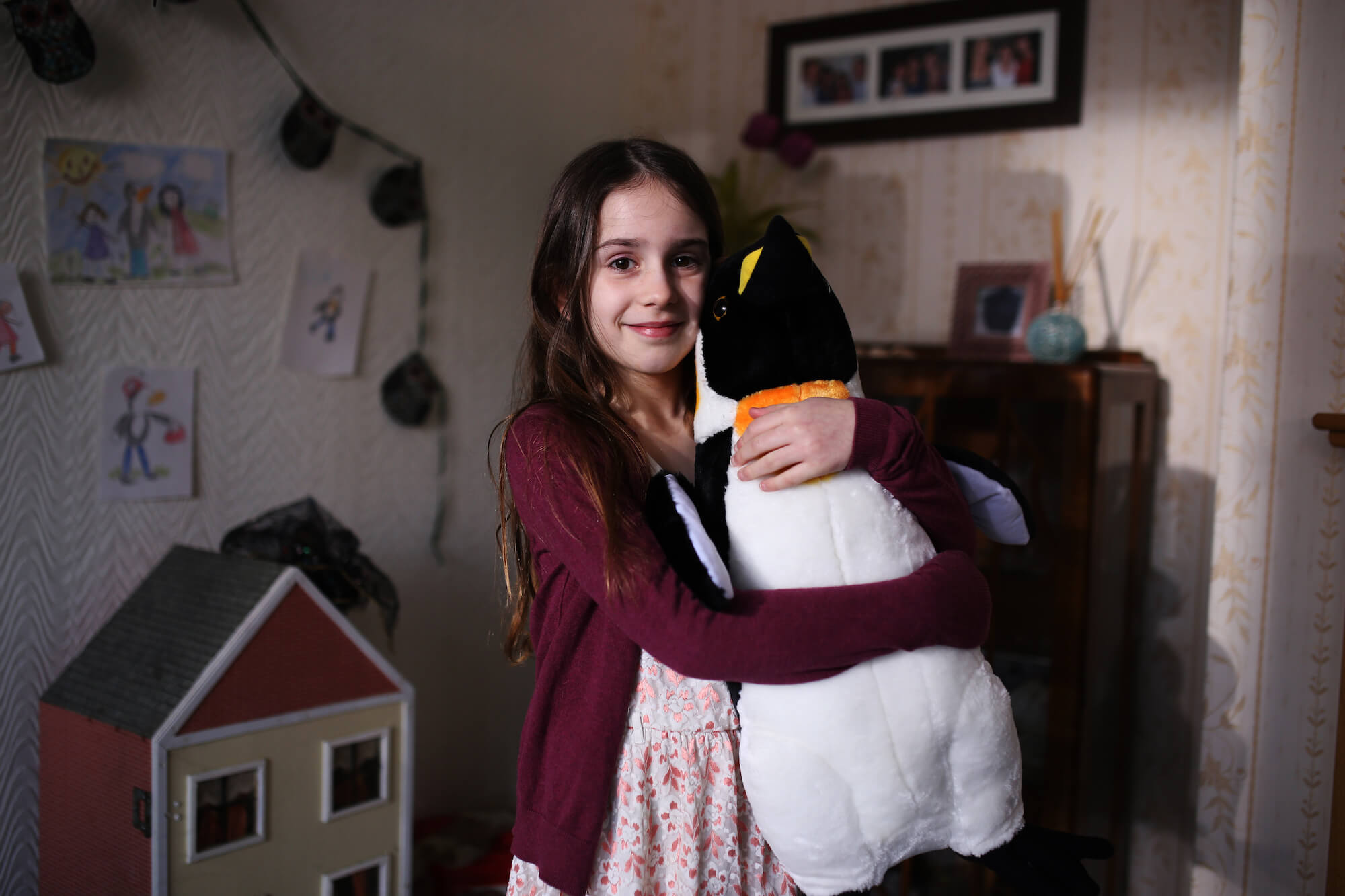 Andrew's amazing short film PETER THE PENGUIN won the Best Short award at Grimmfest 2020, and we've been eager to see what he hits us with next!
We were lucky enough to have an opportunity to catch up with Andrew, and I thank him for indulging The Reaper's questions!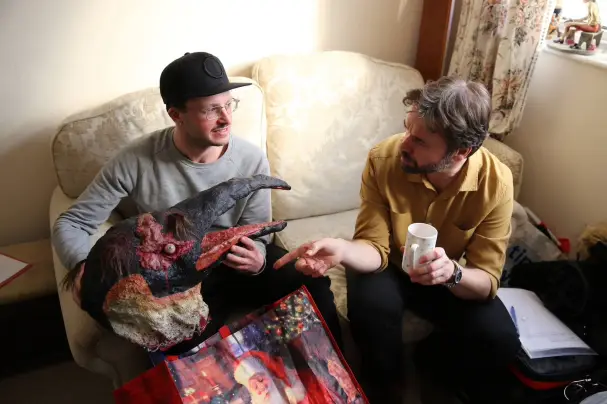 How would you describe Peter The Penguin?
Peter the Penguin to me is a love letter to the children's TV shows I grew up on throughout the 90's. I loved the practical element of those shows, mostly relying on puppetry and hand crafted art which could end up being unintentionally creepy sometimes. I'm also a big fan of taking really normal situations and turning them upside down and taking the audience on a journey where they really don't know where it will go next, this is one of those films. 
What were your influences?
One of my main influences was Chris Morris's JAM, it kinda blew my mind when I first saw it because I hadn't seen anything like it before. I loved how daring it was, which really encouraged me to push forward with my weird ideas. I also really love 'An American Werewolf in London' for its masterful balance of comedy and horror, it's really one of my favourites.
What are your memories of Grimmfest?
My memories of Grimmfest are unfortunately quite limited due to screening there during the pandemic so it was an online experience for me, which was still great. I'd love to come back in person next year with my new film!
What have you been up to since?
So after Peter the Penguin's festival run I was head hunted by Disney & 20th Digital to pitch for a horror project they were developing for Hulu. I pitched over zoom and then quickly found out I'd been greenlit. A couple of months later I was on set making it! I'm now in post-production getting it ready for release this Halloween!
What can you tell us about your new horror short?
The new horror short film is called 'The Heritage' and it's big on body horror. It's an idea I've had for over 10 years but couldn't approach it without a proper budget due to the nature of the SFX. So when Disney came in to the picture I saw a chance for it to finally come to life so I'm glad they dug it. What I can say about the film is that it explores family links and how we can be connected to people who seem so alien to us in every way. I can also say the talented Dan Martin & his team also came on board to create our SFX elements so expect to be grossed out!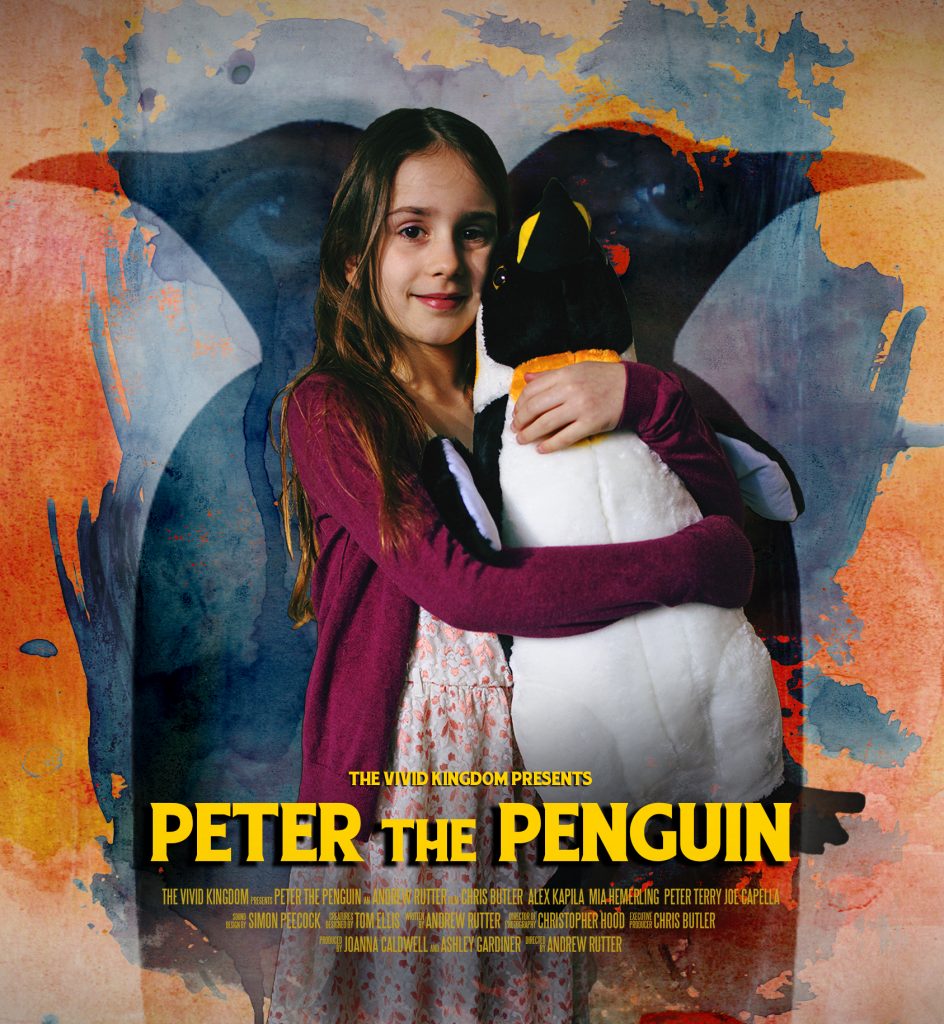 What's next for you?
It's hard to look ahead at the moment being in post-production on the current film. I'm really hoping this film connects with the audience like Peter the Penguin did and creates more opportunities for me and my team to go even bigger next time. I have my eye on a feature film but I'm ready to seize any opportunity that comes my way! Between all that, a holiday would be nice too!
What's your favourite film so far this year?
I've been slacking when it comes to watching a lot of this year's films. I kind of get lost in a project when I'm working so I rarely watch stuff during that time. I did however watch 'Everything Everywhere All At Once' which I'd say is still up top for me. I've followed DANIELS for over 10 years and it feels like an event when they put something out. I'd also mention 'The Innocents' by Eskil Vogt which I thought was brilliant.
Where can people see your films?
The best place to go is www.andrewrutter.tv. Look out for The Heritage on Hulu in October!
A massive thanks again to Andrew!
We can't wait to see The Heritage.