Grimm Up North has a wide range of talented folks operating behind the scenes, all of which have a passion for film and a dedication to bringing the best experience possible to everyone who visits the festival. Read more about them here!
Of course, many of them are a little shy and prefer to work under the cover of darkness, but below are some of the faces you can expect to see at Grimm screenings this year, as well as a little about what they do.
Festival Director
As one of the people behind Not A Number Productions, a UK film company based in Manchester UK, Simeon has directed a selection of award-winning short films and a horror feature Splintered, which hit cinemas across the UK in September 2010. His second feature, suspense thriller, WHITE SETTLERS is currently in production and will be released in 2014.
A Royal College of Art graduate, Simeon trained initially as an art director and set designer and has worked on numerous commercials, TV shows and feature films. In 2009 Simeon, Steve Balshaw and Rachel Richardson-Jones established the first GRIMMFEST, Manchester's annual festival of horror and cult films. As well as running the festival he also heads up GRIMM ENTERTAINMENT, a genre film distribution company.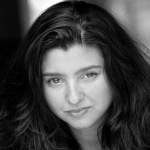 Rachel Richardson Jones
Festival Director
Rachel also heads up Not A Number Productions as company Director and produced their first feature film Splintered – a psychological horror released in September 2010.
Rachel applies her extensive production knowledge and business acumen to Grimm Up North. "This festival is the perfect opportunity to build relationships with creative people and businesses on a regional and national level. I am thrilled that Grimm Up North is part of Manchester's thriving festival scene."
Rachel has produced award winning broadcast shows, corporate material and TV commercials. Experienced in handling complex budgets and with an extensive knowledge of production at all levels, she has worked internationally for some of the largest global blue chip companies. Rachel has also worked with Island Records for bands such as U2, and for various music channels such as, VH1 and Smash Hits.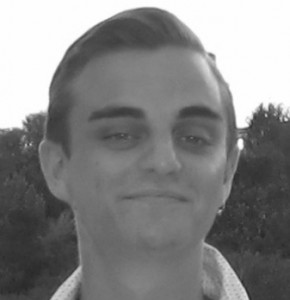 Benjamin Ross
Festival Co-ordinator & Online Content Manager

As Grimm up North's chief coordinator, Ben handles the logistics of both the monthly screenings and the overall festival itself. As online content manager,Ben is tasked with ensuring online content is constantly up to date, developing an online presence for the Grimm brand and exploring new avenues of online content distribution, having most recently redesigned the Grimm, Not a Number and White Settlers webpages.
Ben loves to develop his historical film knowledge whilst consciously subjecting himself to films that push him far from his comfort zone.  He recently graduated with first class BA-honours in English & Film.
..
Festival Programmer
Steve Balshaw been obsessed by the art of film for over 30 years. At various times he has gone without food, drink, clothes and sleep to feed his cinema addiction – and would probably do so again.
He has been programming and consulting on film festivals in the North West for the past seven years and is now unsuited for any other kind of work. By day, Steve is the respectable, mild-mannered Programme Manager of Salford Film Festival, but by night, he stalks the shadows in black cape, wide brimmed hat and surgeon's gloves as Grimm's fearsome film programmer. Steve does not like strong light, mirrors or having his photo taken.
.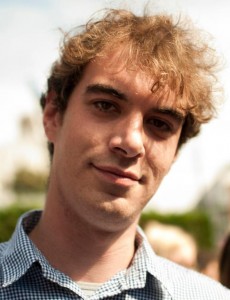 John Davison
Festival Submissions Administrator

The newest addition to the Grimm Team; John has just returned to Blighty after a three year spell teaching English in Spain, pondering upon life and expanding his film knowledge.
John handles general administrative tasks such as website programming, promotion and reviewing the submissions. John believes the roots of horror film lie in surrealism rather than "shock tactics" and that horror needs to be promoted because it exposes the dark side of all human fears.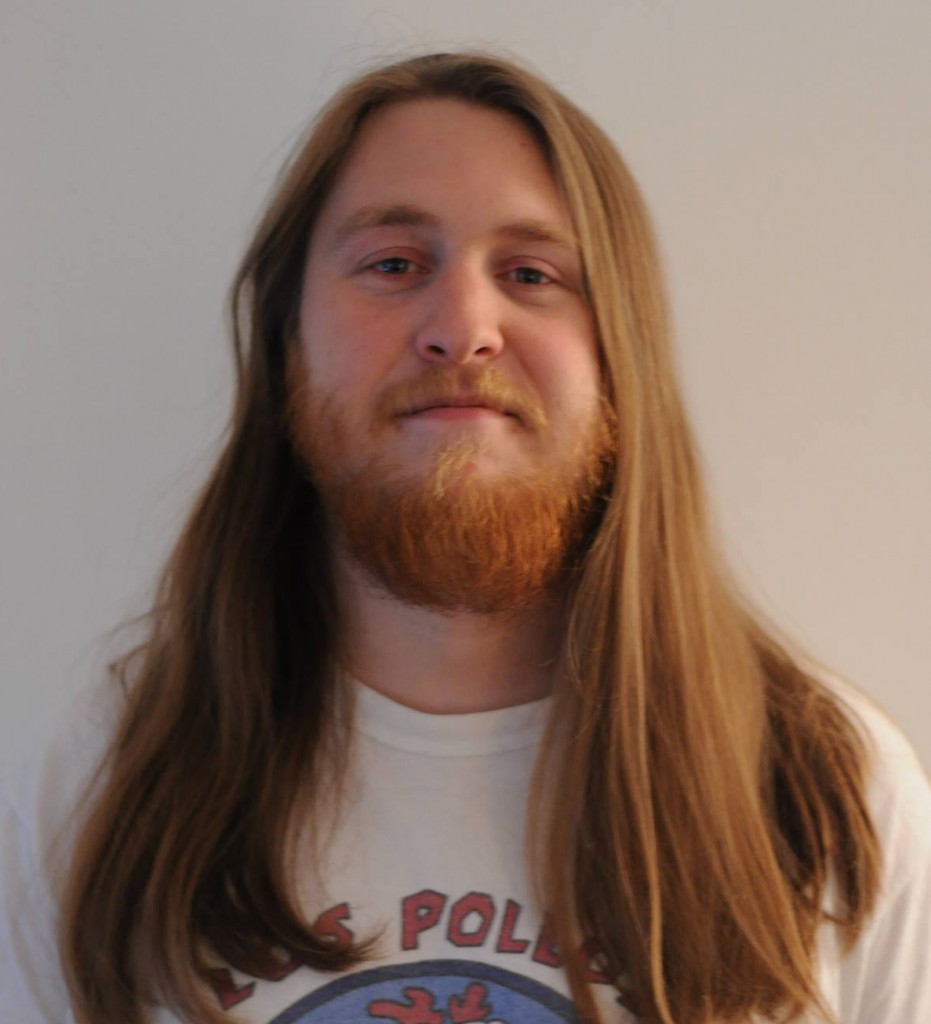 Greg Walker
Press & Social Media Officer
As Grimm up North's Press & Social Media officer Greg is tasked with constantly populating our social media with engaging content and vital updates in all things Grimm in addition to being the link between Grimm up north and the press, providing information and press releases to publications and websites; His assistant role is to assist in the organisation and running of our monthly screenings & the festival.                                                         
Greg spends the majority of his spare time enjoying and researching the ever expanding world of American Quality Television, excitedly keeping tabs on how the styles of gothic & horror film are now bleeding into the world of television. Greg is a graduate of Salford University with a BA (Hons) in Film Studies.