GRIMMFEST 2015
1-4 OCTOBER
ODEON,
THE PRINTWORKS, MANCHESTER
CLICK HERE for the latest announcements on the 2015 lineup. If you love brand new and classic horror, cult, fantasy and Sci-fi movies then GRIMMFEST is for you. We pride ourselves on bringing you the very best in genre film from around the world. With a vast selection of Movie premières, special film maker and celebrity guests and a selection of genre classics on display, Grimmfest attracted around 2500 in 2014, spread across Manchester in The Dancehouse Theatre, Odeon Printworks and Gorilla. Now in its seventh year, Grimmfest has quickly become one of the most prestigious fantastic film festivals in the UK. This years festival takes place 1-4 October at the Odeon Printworks, Manchester.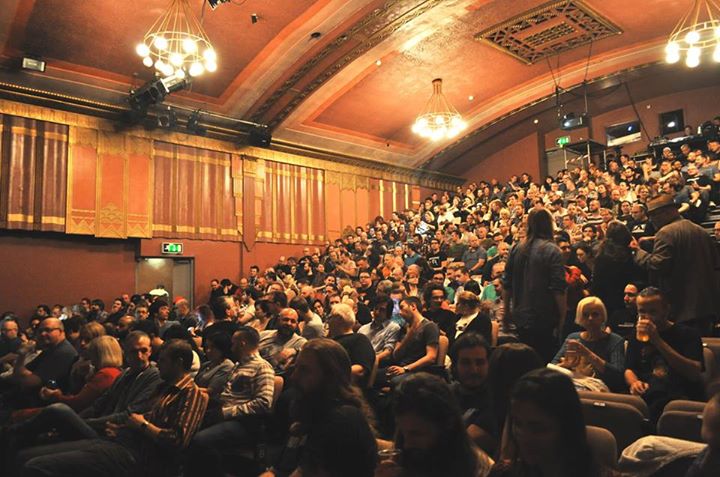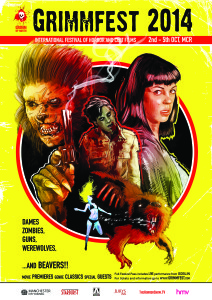 Last years festival saw our biggest and best line up yet! Featuring amazing films such as the Australian critically acclaimed chiller THE BABADOOK, festival favourite STARRY EYES, furry justice server WOLFCOP,  British terrors THE CANAL & THE FORGOTTEN, a special 30th anniversary screening of NIGHTMARE ON ELM ST,  the UK festival premiere of WHAT WE DO IN THE SHADOWS  from the team behind Flight of The Conchords, Aubrey Plaza starring Zom-Com LIFE AFTER BETH, Mind bender COHERENCE, Nazi Zombie Romp DEADSNOW 2: RED VS DEAD and so much more.
Grimmfest 2014 also saw the return of the Grimmfest Fringe at Odeon & Gorilla playing host to the best independent, boundary pushing genre material from around the world, screening extreme cinema such as Jessica Cameron's graphic TRUTH OR DARE, the pant shuddering SHE, the harrowing JULIA, Sound-scape terror L.F.O and much more.
To see last years line up head HERE.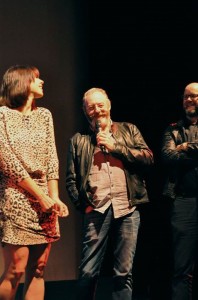 We also had a plethora of amazing special guests in attendance such as Liam Cunningham (Game of Thrones), Pollyanna McIntosh (The Woman) and the cast of LET US PREY, Steve Oram (Sightseers) plus the cast & crew of THE FORGOTTEN & GET SOME to name a few.
We were very honoured to welcome prog rock soundtrack icons Claudio Simonetti's Goblin with us to perform a sell out atmospheric, room shaking live score to Dario Argento's Ballet School Slasher SUSPIRIA, which saw us featured on Buzzfeed's 21 cinemas to visit before you die.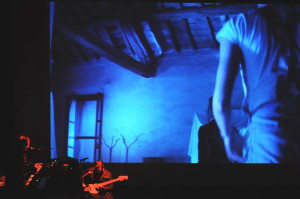 More announcements soon
FESTIVAL SUBMISSIONS
Submissions for Grimmfest 2015 are now closed Click HERE to find out more.