Showing: Sunday 7th October @ 2.30pm
ODEON Manchester Great Northern
TICKETS ON SALE NOW
ALIVE.
UK Premiere
Canada, USA / English / 2018 / 91 mins
Director: Rob Grant
Cast: Thomas Cocquerel, Camille Stopps, Angus Macfadyen
A severely injured man and woman awake in an abandoned sanitarium only to discover that a sadistic caretaker holds the keys to their freedom and the horrific answers as to their real identity.
 Say what you will about Grimmfest regular Rob Grant; he likes to keep things unpredictable. Following the laconic, gore-soaked pitch-black buddy comedy, MON AMI, and last year's all-too-unnervingly real-seeming festival favourite FAKE BLOOD, he's back with something equally unexpected. Playing initially like a particularly left-field entry in the SAW franchise, with its injured amnesiac protagonists locked in a battle of wills and survival with a mysterious tormentor who seems to know all about them, it quickly shifts gear into something far richer and stranger, as it works its way towards an utterly jaw-dropping final reveal. Tense, creepy, darkly funny, and quite spectacularly gory in places, with a truly baroque performance from Angus Macfadyen, simultaneously camply comedic and genuinely terrifying as the heroes' mysterious tormentor, this offbeat gem cements Rob Grant's reputation of one of genre cinema's true mavericks of morbid mischief. We can't wait to see how he follows this one…
Writer/Producer Jules Vincent will be in attendance for a Q&A after the film.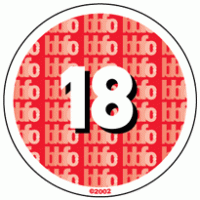 ---
Tickets
Individual film ticket: £8 full price / £6.50 concession
Sunday Day Pass (7th Oct): £27 full price / £22 concession
Full Festival Pass (4 – 7th Oct): £80 full price / £65 concession
Booking fees apply