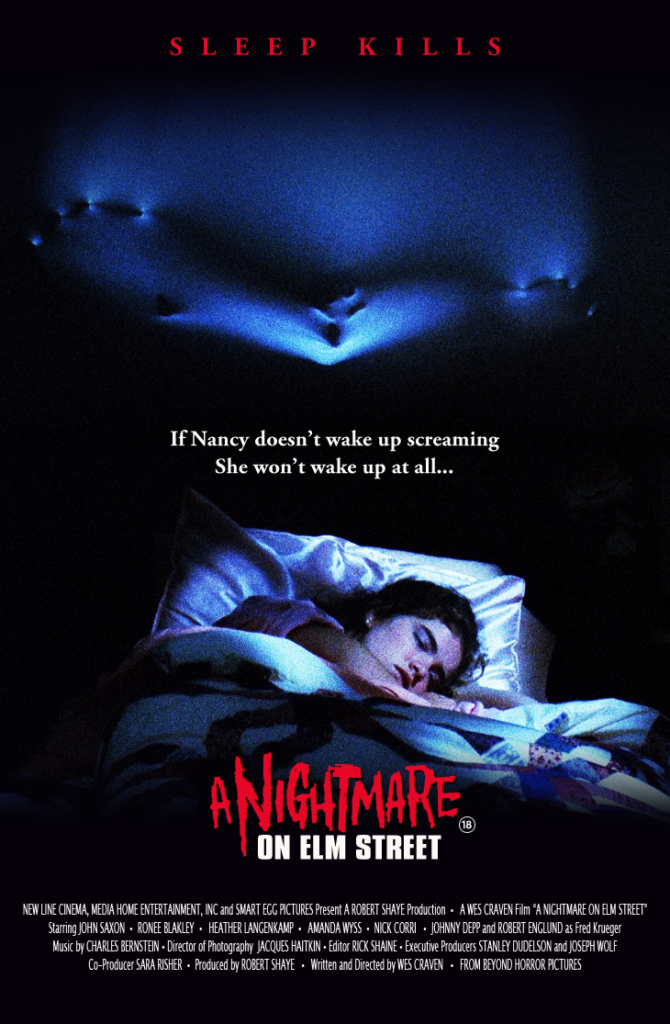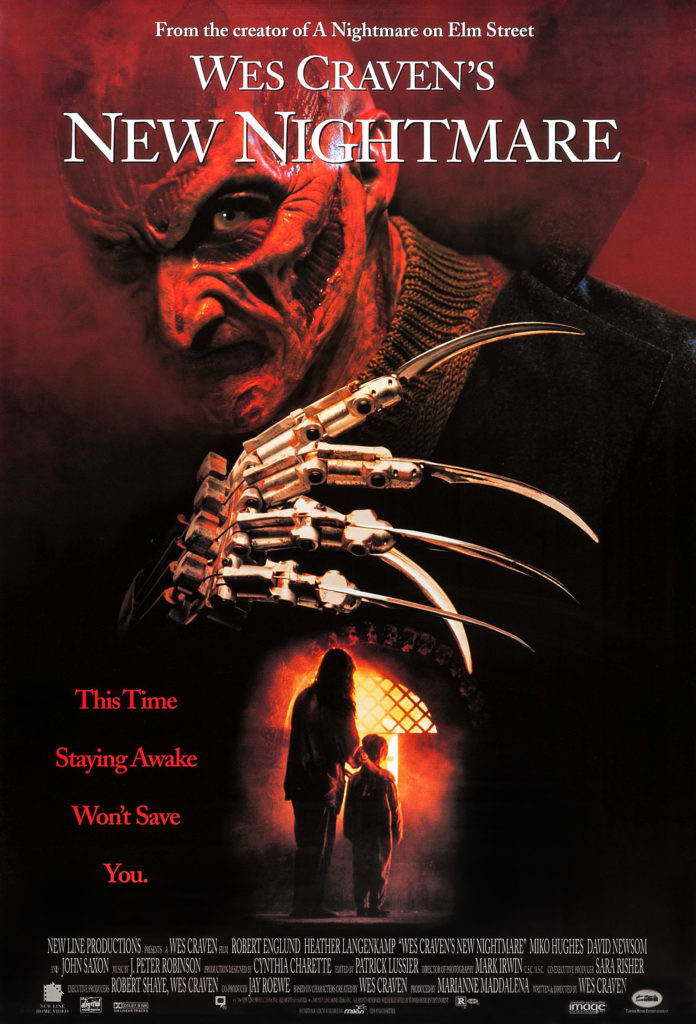 A NIGHTMARE ON ELM STREET & WES CRAVEN'S NEW NIGHTMARE
Venue: Plaza Cinema, Stockport
Date: Thurs, 18/1/18
Time: Doors 6.50pm. Starts 7.20pm. Finishes 11.10pm.
Tickets: £10.00 for the full night. Pre-order here. Also available on the door.
Cert: 18
This January, Grimm Up North and Horror Channel will be celebrating the work of the late great Wes Craven. Join us on the evening of 18 January for a double-bill screening of two highlights from the legendary Elm Street franchise – the original A Nightmare on Elm Street (1984) and its postmodern sequel, Wes Craven's New Nightmare (1994), the latter of which will be shown from an original 35mm print.
We'll be screening at the Plaza in Stockport (less than 10 mins by train from Manchester city centre) – an amazing art deco super-cinema that has been lovingly restored to its former glory. We'll also have a Grimm stall selling lots of horror goodies and competition prizes on offer throughout the evening.
This event is sponsored by THE HORROR CHANNEL.

A NIGHTMARE ON ELM STREET: In Wes Craven's original slasher, clawed killer Freddy Krueger preys on the teenagers of Elm Street in their dreams — which, in turn, kills them in reality. After investigating the phenomenon, Nancy Thompson (played by Heather Langenkamp) begins to suspect that a dark secret kept by her and her friends' parents may be the key to unraveling the mystery, but can Nancy and her boyfriend Glen (Johnny Depp) solve the puzzle before it's too late?
WES CRAVEN'S NEW NIGHTMARE: Reality and fantasy meet in unsettling ways in this self-reflexive installment of the long-running franchise, which finds director Wes Craven and actors Heather Langenkamp and Robert Englund all portraying themselves. As Heather considers making another film with Craven, her son, Dylan (Miko Hughes), falls under the spell of the iconic disfigured villain Freddy Krueger. Eventually, Langenkamp finds that she has no choice but to confront Freddy's demonic spirit to save the soul of her son.