GRIMMFEST 2017 – HOPE YOU ENJOYED IT!
GRIMMFEST, Manchester's Festival of Horror, Cult and Fantastic Film took place, 5TH-8TH OCT, VUE PRINTWORKS, MANCHESTER.
The Printworks once again found itself under siege by bloodsoaked hordes of horror enthusiasts and film freaks, as Team Grimm unleashed… the Ninth Configuration with the support of our key sponsor THE HORROR CHANNEL.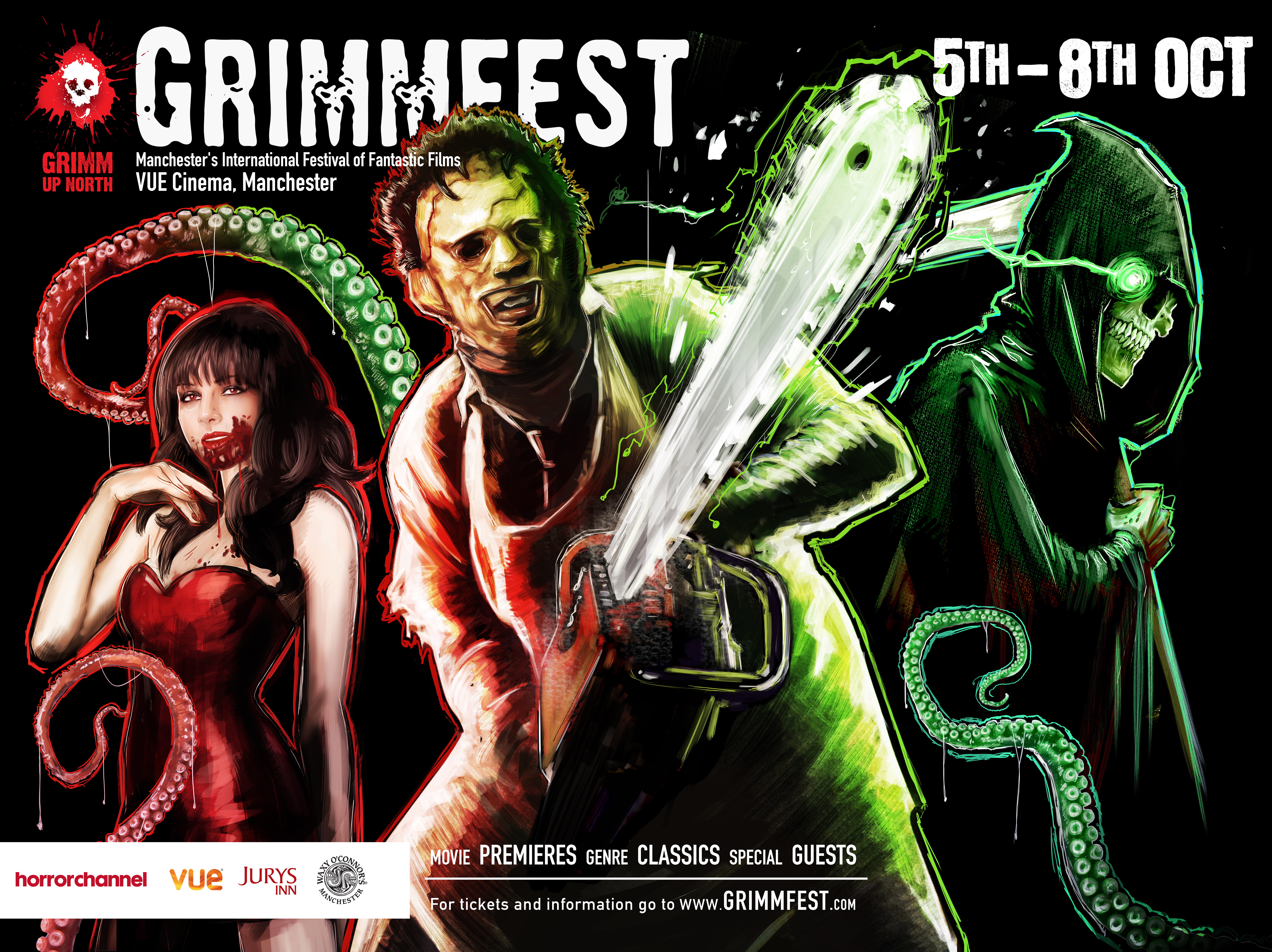 Our latest and greatest line-up yet of dark, dangerous, wild, weird, witty, thrilling, chilling, blood-spilling movies, every one of them was a premiere of one kind or another.
Hightlights included:
WORLD PREMIERES!
Grimmfest proudly presented the festival world premiere of the remarkable and utterly unique BORLEY RECTORY. Using an elaborate mixture of live action, stills, paintings, and model work, it's an immersive, eerily atmospheric, and elegantly retro-styled exploration of the Most Haunted House in Britain. Over six years in the making, it's a real labour of love for its creator, Ashley Thorpe.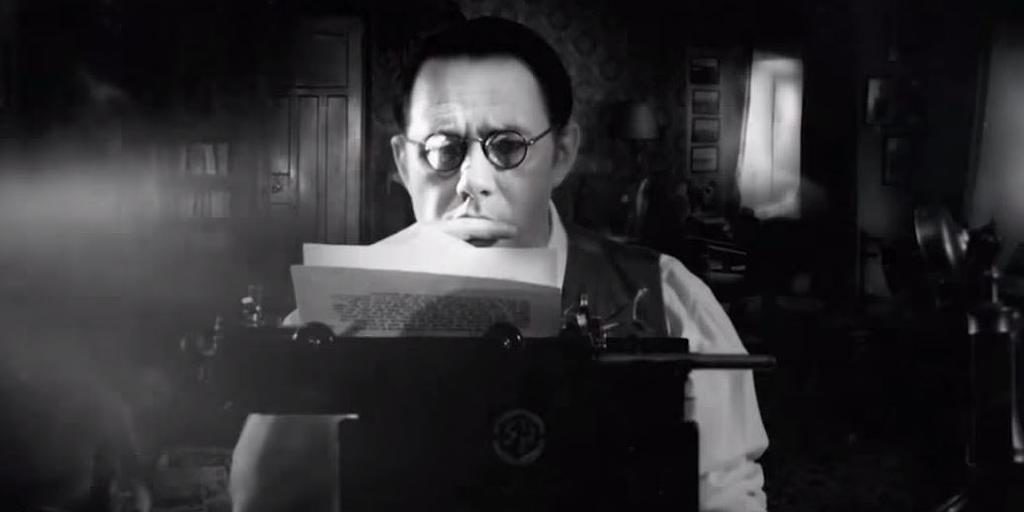 Featuring a score by Banshee Steve Severin, and with a cast including THE LEAGUE OF GENTLEMEN's Reece Shearsmith, Julian Sands and HELLRAISER's Nicolas Vince, it's an extraordinary cinematic experience.
MANCHESTER MACABRE!
To kick off the festival, however, something a little closer to home. Grimmfest supremos Simeon Halligan and Rachel Richardson-Jones returned with the Gala UK Premiere of their much-anticipated third feature, HABIT; a visceral cinematic visualisation of Stephen McGeagh's acclaimed cult novel, which captures perfectly the dark heart, and sinister sub-cultures of our fair city of Manchester.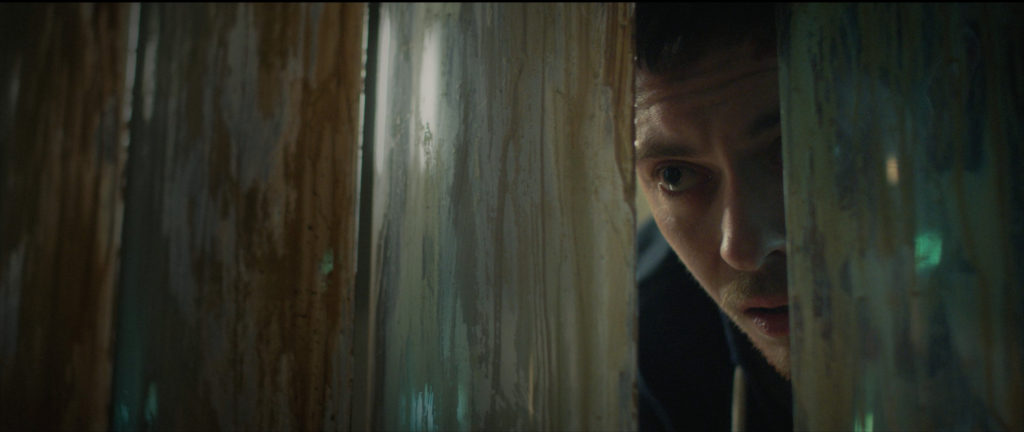 The film has already been snapped up by numerous high-profile festivals, and will soon be flying a blood-spattered flag for the city, all around the world. Much of the film was shot only five minutes walk from the festival venue, so this was a chance for a truly… immersive cinema experience.
By way of contrast, we were proud to present the UK premiere of gritty and claustrophobic TRENCH 11; an old-school, no-nonsense men-on-a-mission movie in the vein of Robert Aldrich or Sam Fuller, which pitched cynical soldiers against pre-Nazi experiments in the Trenches of No Man's Land in the final days of the First World War.  We we're also delighted to host the International Premiere of FAKE BLOOD, the new film from Rob Grant and Mike Kovac, whose previous movie, MON AMI, was a Grimmfest hit a few years back.
A mordant and malevolent mockumentary exploring the difference between movie violence and reality, it's a pitch-black comedy that shifts into increasingly chilling and uncomfortable territory, a real masterclass in audience manipulation, that leads the viewer step by step towards its quietly horrible punchline.
EUROPEAN PREMIERE!
Grimmfest was delighted to host the European premiere of MOHAWK, fresh from wowing audiences at top genre festival Fantasia in Montreal. In the wake of last year's brutal and harrowing BONE TOMAHAWK, the film offers a savage confirmation that the Weird Western is well and truly back with a vengeance.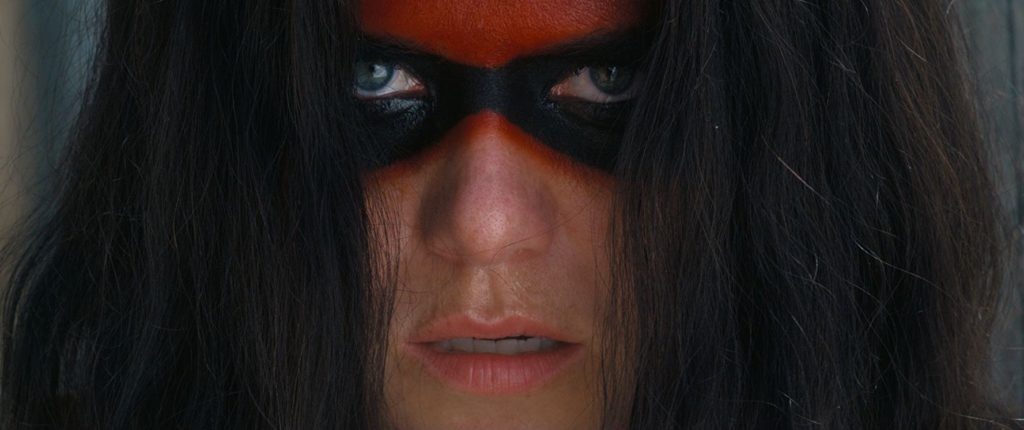 The much anticipated follow-up to Writer-Director's Ted Geoghegan's critically-acclaimed Grimmfest favourite WE ARE STILL HERE, MOHAWK juggles elements of such confrontational classics as ULZANA'S RAID, SOUTHERN COMFORT, and even HIGH PLAINS DRIFTER, yet possesses an eerie ambience and shifting narrative ambiguity all its own. The end result is brutal, yes, but subtly thought-provoking too.
THE FEMALE OF THE SPECIES IS DEADLIER THAN THE MALE?
Here at Grimmfest, there's always method in our movie madness; even if it stems from the darkest corners of our subconscious.  And so this year's festival had a fiercely feminine focus. Francesca Eastwood, daughter of Clint, demonstrated that the apple doesn't fall too far from the tree with her steely turn as a rape-victim turned vigilante, in M.F.A.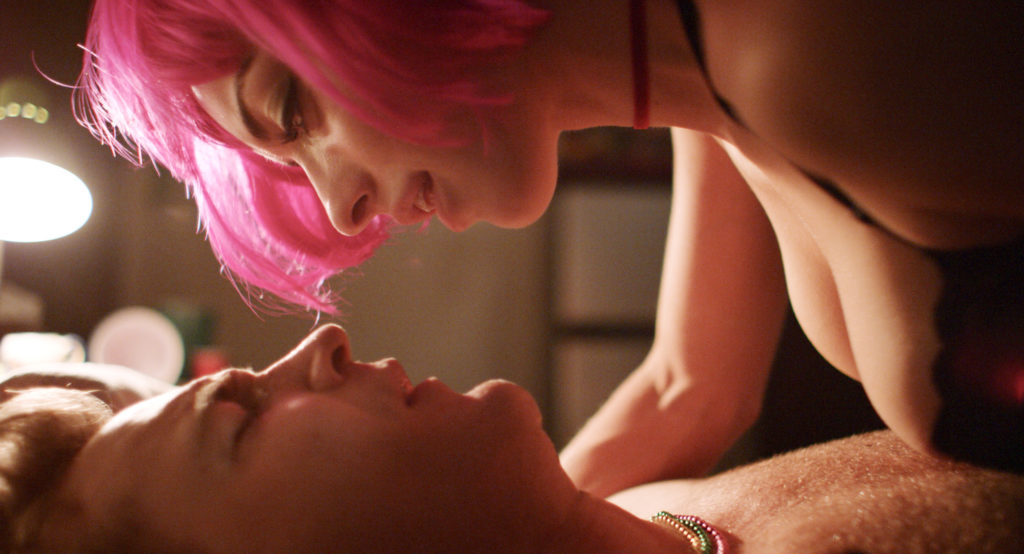 Adelaide Clemens  (SILENT HILL: REVELATION, NO-ONE LIVES, THE GREAT GATSBY) went in search of a missing twin and stumbles into a world of Nazi-inspired experiments and callous clinical cruelty in the unsettling, RABBIT. If Jane Campion had written and directed MARTYRS, this might be the result. You'll also had a chance to meet sweet, small-town Canadian serial killer POOR AGNES (Lora Burke), whose approach to dating is somewhat… extreme…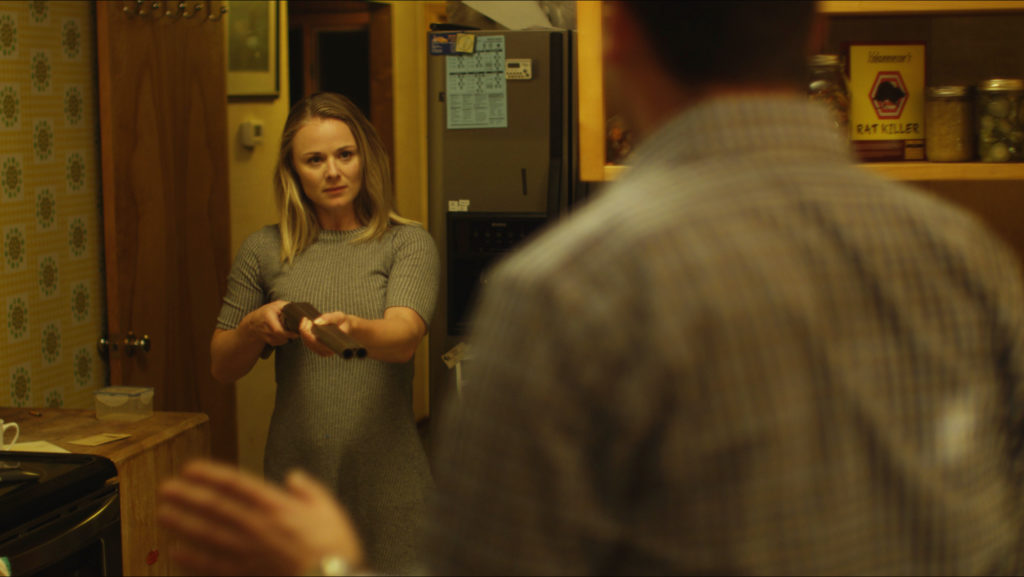 Oh, and for all you Daphne Du Maurier fans out there, there was some old-fashioned Gothic horror with a uniquely Russian twist in THE BRIDE.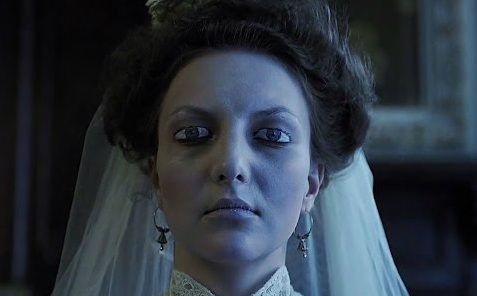 All films received their UK Premieres at Grimmfest. There was a chilling exploration of female self image in the Regional Premiere of the icy, futuristic body-horror, REPLACE,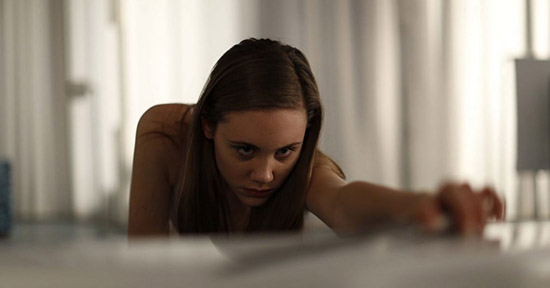 co-written by cult auteur Richard Stanley, and featuring the legendardy Barbara Crampton. Last, but by no means least, we explored the traumas of post-natal depression in the bone-chilling STILL/BORN.
Written by  the multi-talented Colin Minihan (EXTRATERRESTIAL, the GRAVE ENCOUNTERS films, IT STAINS THE SANDS RED), and boasting a powerhouse performance from Christie Burke as the increasingly troubled mother, the film received its Regional Premiere at Grimmfest.
WHAT THE HELL DID I JUST SEE?
Every year we strive to find films that will push the envelope, that will offer some truly head-spinning visuals, and leave the audience reeling. This year was no exception. We were truly thrilled to present the UK Premiere of the utterly jaw-dropping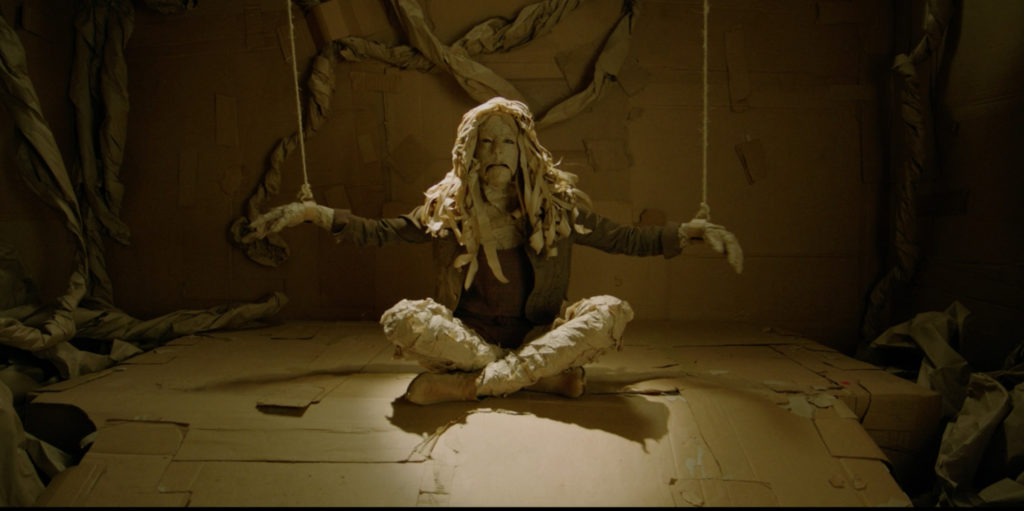 DAVE MADE A MAZE, Bill Watterson's guaranteed-to-gain-a-cult-following directorial debut. Part slacker comedy, part retro-80s fantasy adventure, and playing like a manic mash-up of Michel Gondry, Charlie Kaufman, and previous Grimmfest favourite JOHN DIES AT THE END, it brings a whole new meaning to the phrase "cardboard set design". We also offered a  rare opportunity to see TAG, the latest manic masterpiece from cult Japanese auteur Sion Sono on the big screen, prior to its domestic release on DVD and BluRay.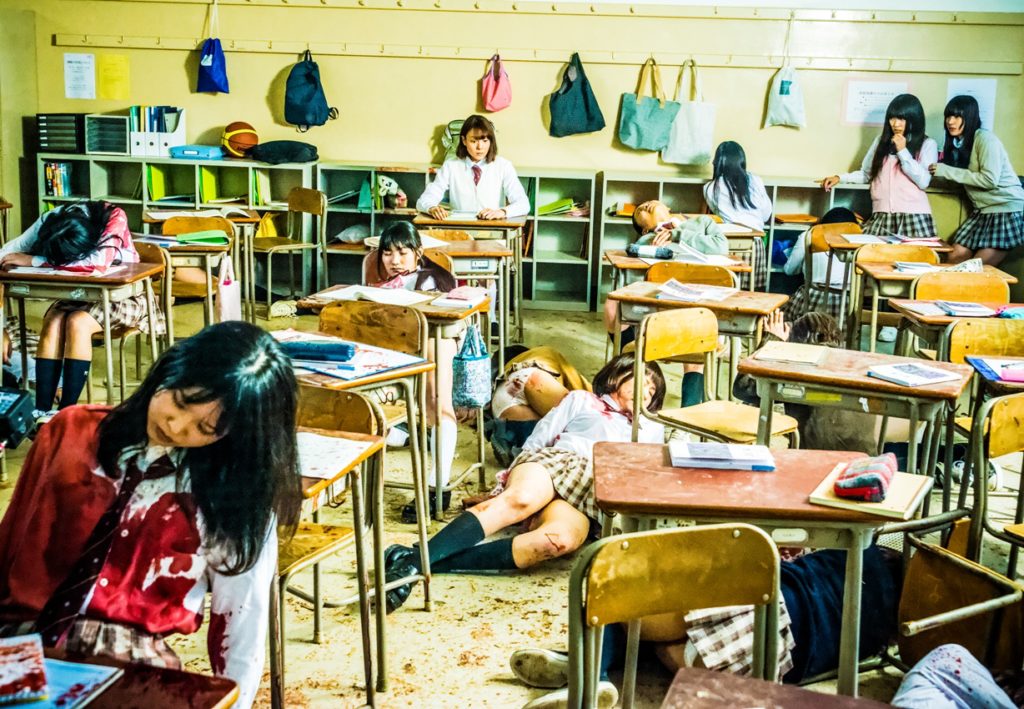 Beginning with the single most mind-blowing sequence the Grimmfest team has seen in years, this was utterly off the chain, even by Sono's standards; a high-octane, break-neck, no-holds-barred splatterfest, which also finds time to offer an oddly affecting meditation on identity and belonging. You aren't going to know what hit you.
FESTIVAL FAVOURITES!
There are always films every year that we know our Grimmlins will want to check out. The films that are getting all the love at other festivals around the world, the ones that have the fans buzzing with anticipation.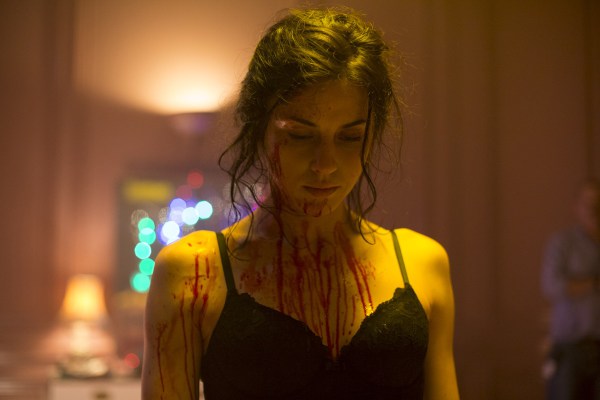 And this year we secured some cold-blooded corkers. Keeping with our focus on gender politics, we had leery laddishness confronted by a duo of particularly fatal femmes in British Horror comedy DOUBLE DATE, fresh from earning its writer-star Danny Moran the "Rising Star" award at Frightfest. There were more lethal ladies to be found in white-trash pulp-noir 68 KILL, the latest from Troma alumnus, Trent Haaga,  screenwriter of DEADGIRL, and writer-director of Grimmfest favourite, CHOP.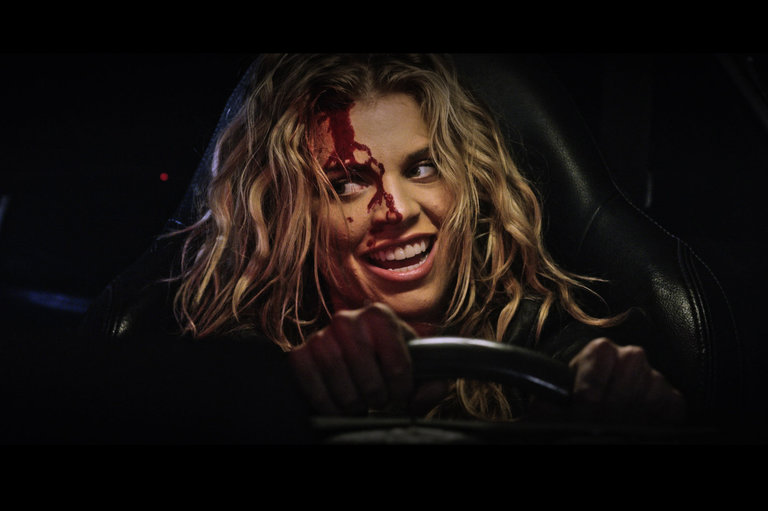 Featuring an all star cult cast including  Matthew Gray Gubler and AnnaLynn McCord, best known for their work with another Grimmfest favourite, Richard Bates, Jr (EXCISION, SUBURBAN GOTHIC, TRASH FIRE), and Sheila Vand (A GIRL WALKS HOME ALONE AT NIGHT, XX), it's a torrid, twisted tale of wild, white trash women and weak-willed, morally-bankrupt men on the road to Nowhere Good.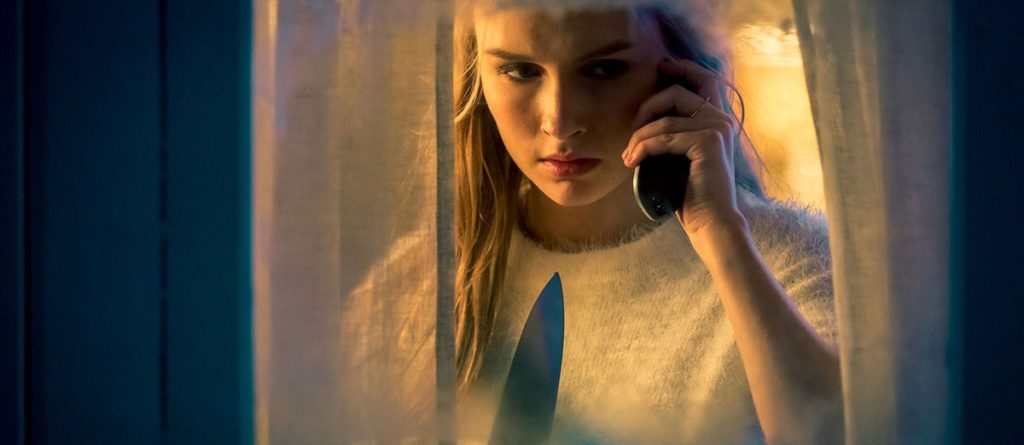 Elsewhere, we had a shocking seasonal spin on the Home Invasion genre in BETTER WATCH OUT, or as we like to think of it,
LET'S GO SPEND CHRISTMAS AT THE ADAMS'; while the extraordinary Javier Botet (THE REVENANT, CRIMSON PEAK, [REC]) stared in FREEHOLD,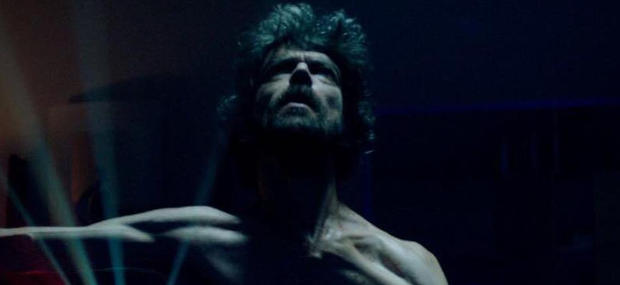 a queasily comic variation on the classic "hider in the house" scenario, in which a brash estate agent falls victim to a former client's increasingly devious war of attrition carried out right under his nose, in his own home.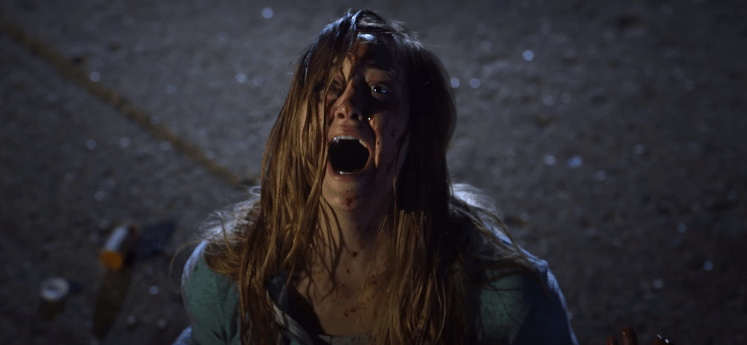 There was old-school Outback Horror in the devious and brutal Australian shocker KILLING GROUND; two very different explorations of playing for the highest stakes of all in RUIN ME and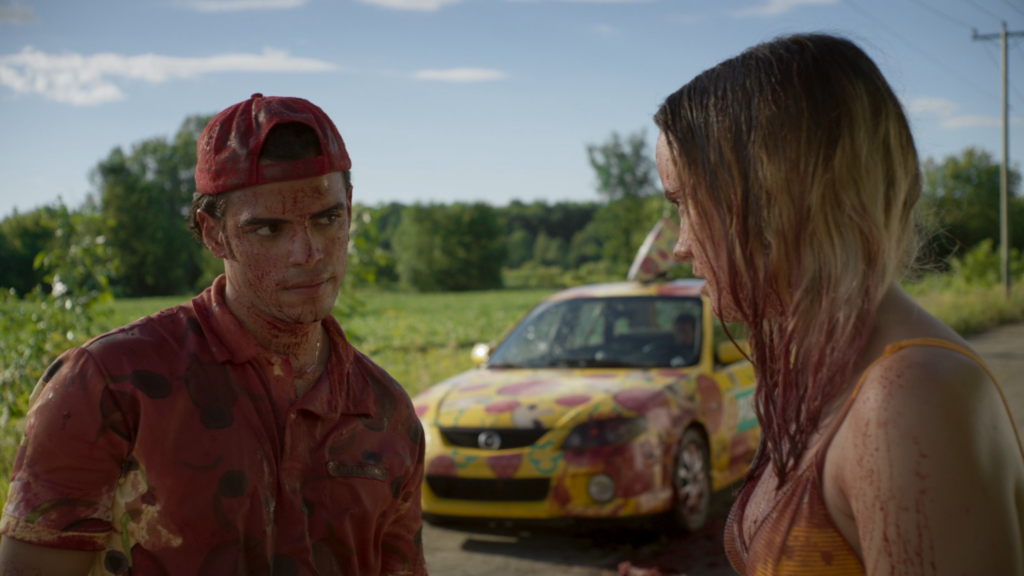 GAME OF DEATH, and, as the horror community mourns the late, great, Tobe Hooper, the long-awaited return of LEATHERFACE, in a rip-roaring rebooted prequel, helmed by ferocious French extremists Alexandre Bustillo and  Julien Maury, directors of the infamously visceral À L'INTÉRIEUR / INSIDE.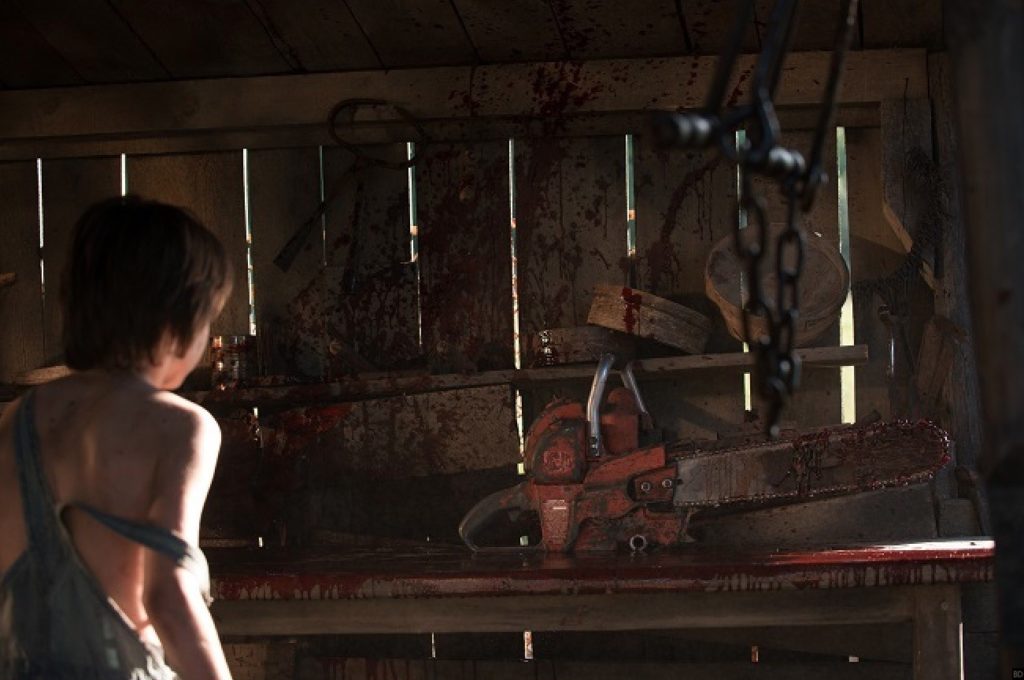 SHORT SHARP SHOCKS
As ever, our SHORTS selection had something for everyone including the Festival favourites SOUNDS FROM THE DEEP and NIMMER. We also had Elder gods and Demon Births, urban legends and urban blights. Oh, and a white rabbit, just for luck.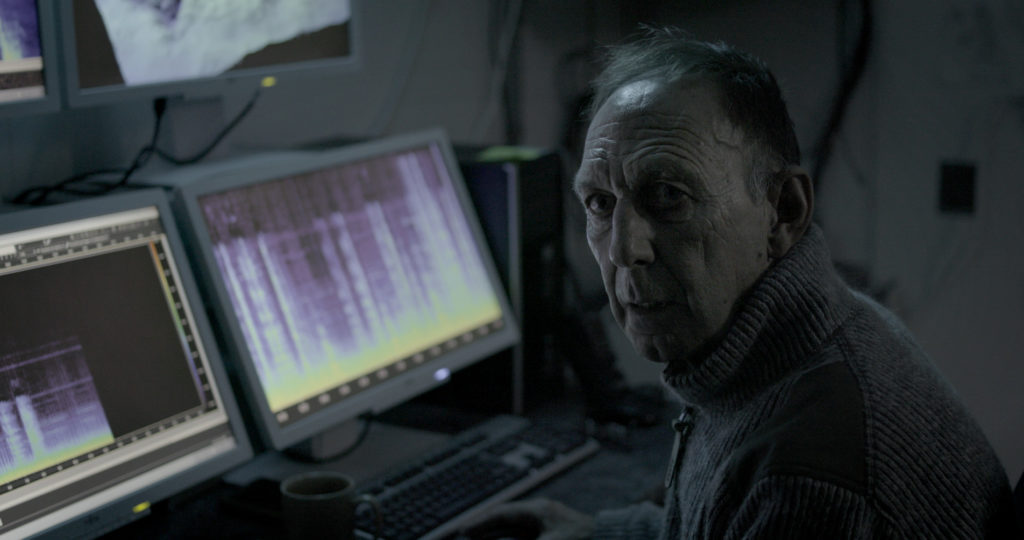 And to cap all that Our Closing night film was the crazy ATTACK OF THE ADULT BABIES from Festival friend Dominic Brunt.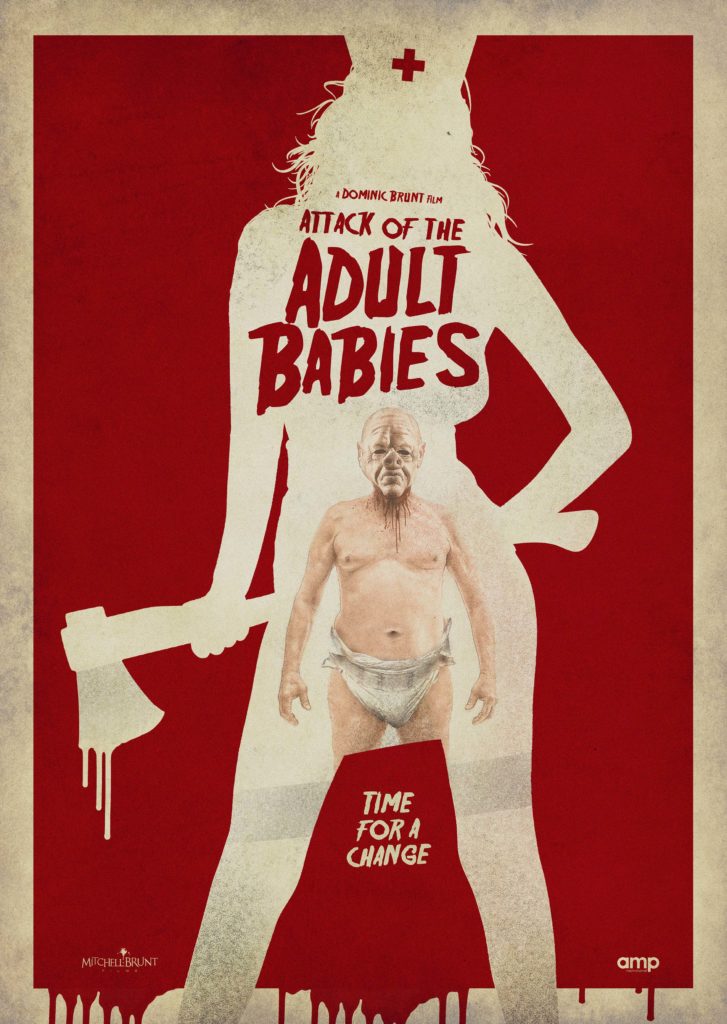 Grimmfest ran from 5th-8th October at Vue Printworks, Manchester UK.
SPONSORED BY