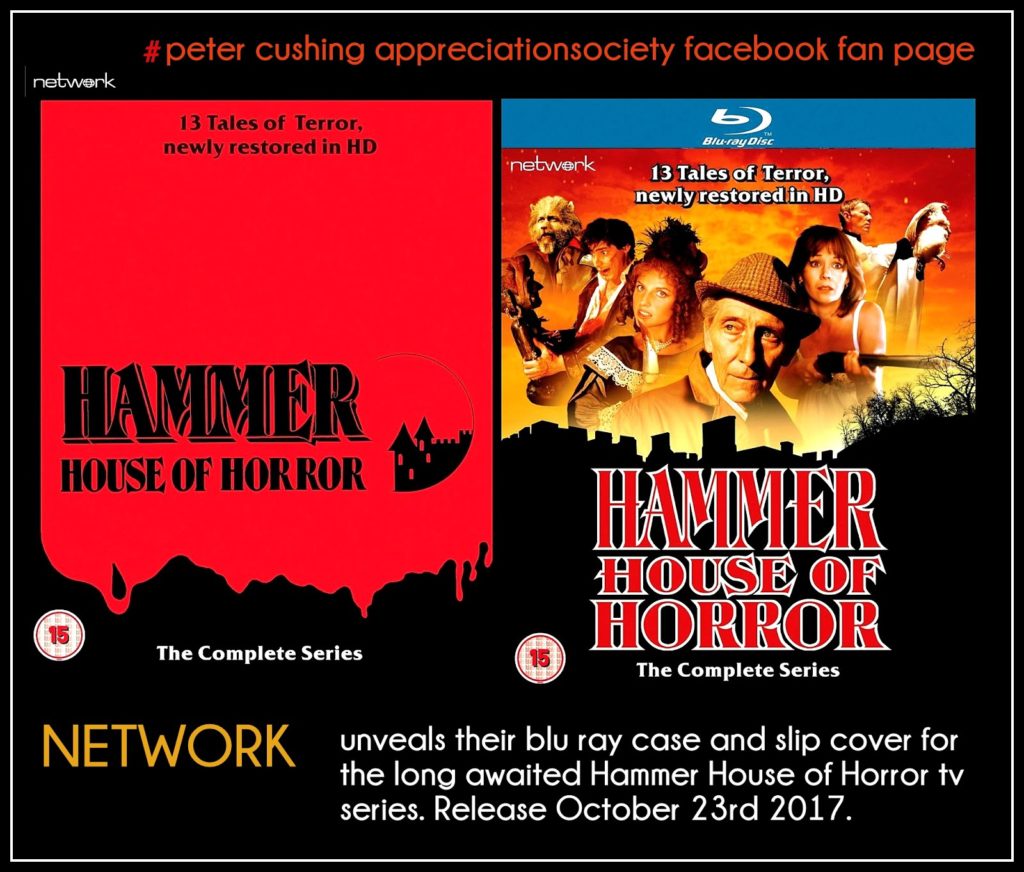 Just in time for Halloween Network Distributing are releasing the classic series Hammer House of Horror on Blu-ray for the first time.
This star-studded anthology from Hammer Films presents thirteen unforgettable tales of spine-chilling terror!
Reimagining classic Hammer themes in a contemporary British setting and signalling a new direction for the legendary film studio under the aegis of producer Roy Skeggs, the series blends the supernatural with a very modern horror from hauntings and demonic possessions to sinister incarcerations and cannibalism…
Boasting a high-calibre cast including Peter Cushing, Diana Dors, Denholm Elliott, Brian Cox and Sian Phillips, the complete series is featured here for the first time in a stunning new High Definition restoration from the original film elements in its as-transmitted fullscreen aspect ratio.
For your chance to win a copy of this gruesome box-set all you have to do is email us at – info@grimmfest.com (Subject: Hammer House Comp),  with your answer to this question;
Who played Martin Blueck in Episode 7, 'THE SILENT SCREAM"?
Competition closes Friday 20th Oct.
Hammer House of Horror will be available to buy on Blu-ray from 23rd October.
FB – Network Distributing
Twitter – @networktweets
Website –  http://networkonair.com/