One of our favourite films from this years GRIMMFEST is now out on DVD. We have 3 copies to give away and you could win yourself one by simply emailing us at: info@grimmfest.com (Subject: FREEHOLD COMP) with the answer to this question:  Can you name the original title of this film?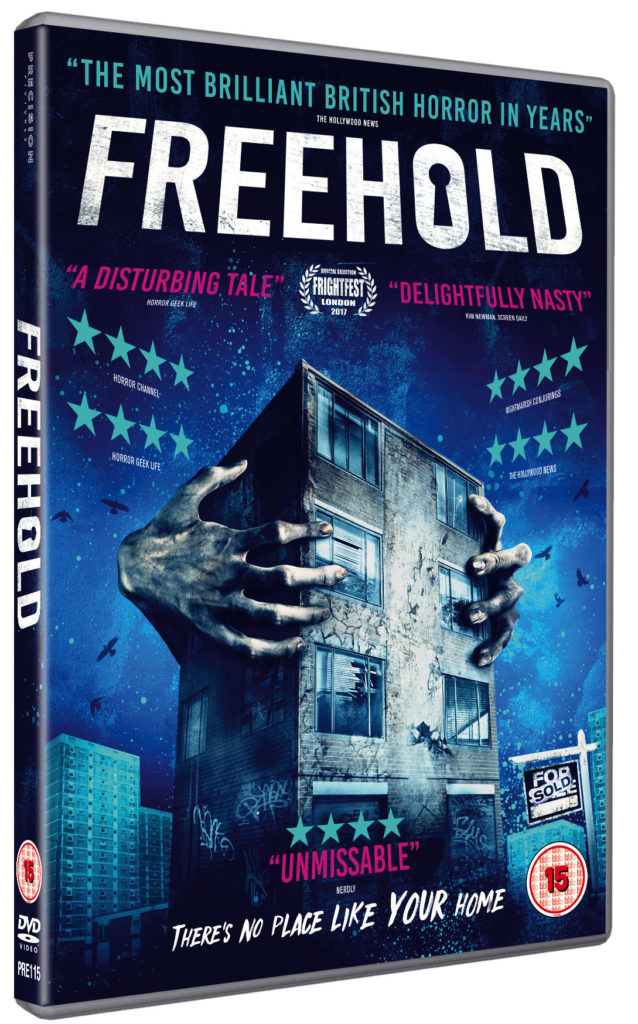 Directed by Dominic Bridges and starring Javier Botet, Mim Shaikh and Mandeep Dhillon.
A fresh spin on the classic "hider in the house" scenario, this sees a brash and obnoxious blowhard brought low by an increasingly devious war of attrition – conducted in his home, right under his very nose. Featuring beautifully judged performances from the extraordinary Javier Botet, a unique presence in such films as THE REVENANT, MAMA, CRIMSON PEAK and the [REC] series, and Mim Shaikh, making a winning feature-film debut, this is a dark, devious little film, simultaneously creepy and queasily comedic, its sympathies shifting constantly between the boorish, hollow, but increasingly confused and desperate Hussein, and his sinister, but clearly tormented and tragic antagonist, the slippery tone wrong-footing you at every turn. You'll laugh, you'll cry. You'll start checking under the bed and in all the cupboards before you go to sleep. And you'll start using a fresh toothbrush every time.
Based on the success of FREEHOLD Director Dominic Bridges was nominated for the Screen International/Frightfest Rising star award this year.
"A hilariously cringe-worthy and darkly funny gross-out movie." – Kalyn Corrigan, Birth.Movies.Death.
FREEHOLD is out now on DVD in the UK.