And so it begins…
We are incredibly excited to announce that Grimmfest 2017 full festival line up. Here.  
After our greatest festival yet last year, Grimmfest 2017 will return to the amazing VUE Printworks (Formerly Odeon), Manchester UK, Thurs 5th – Sun 8th Oct.
This years festival will be bigger and better than ever. We'll host our movie premieres on a much bigger screen than last year and we have extended the Friday, Saturday and Sunday schedules, allowing us to cram in even more feature and short film premieres. Its going to be awesome!
Full Festival Passes will gain you access to every screening, event and party that is part of the festival.  This includes around 22 feature film premieres and a plethora of the best new genre shorts from around the globe. We are building an amazing programme of the very best new horror, sci-fi and dark fantasy films that will include World, European and UK premieres. It's going to be our most gargantuan selection of genre treats yet!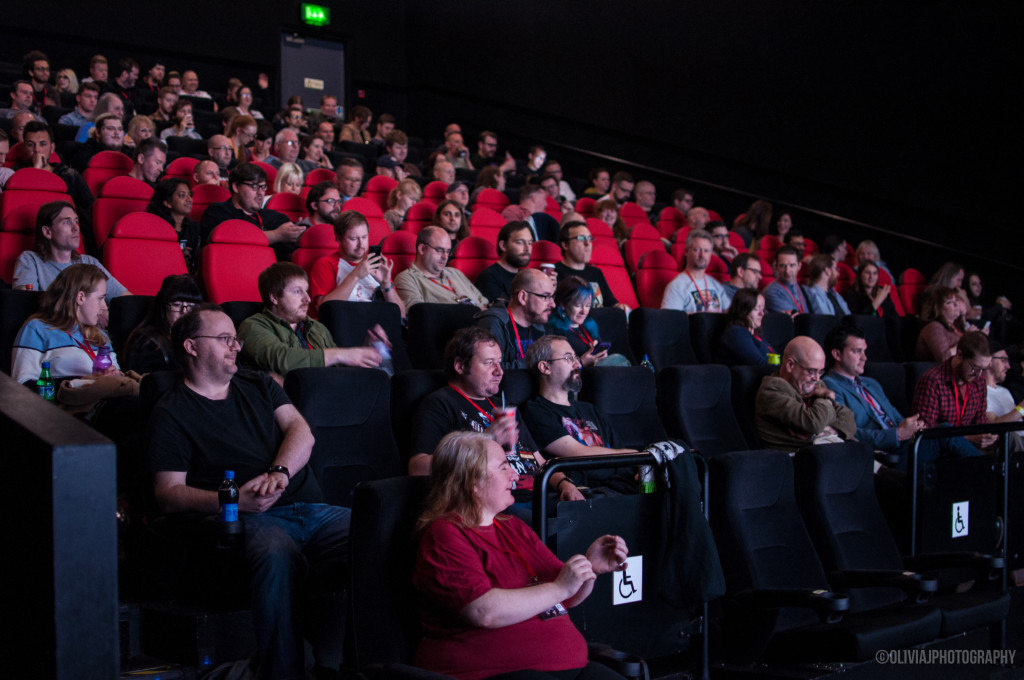 Full festival passes are £75.00 (Plus booking fees) That's less than around £3.20 per feature film, incredible value for money!
Premium Full Festival Passes are available for £80.00 (Plus booking fees). These seats are extremely limited and reserve you one of the best seats in the house for the duration of the festival in the section formerly known as premier seats in the venues former Odeon days. If you purchased Early Bird or Super Fan tickets in December then you will also be seated in this premium area unless you request otherwise. 
Single Screening tickets are  priced from £8.00 (plus 80p booking fee).