Grimm Up North present: 
Jug Face + Lauren Ashley Carter Q&A

You've seen her on the Grimmfest 2016 poster and in DARLING at the festival, now meet her at a Grimm event! We are very excited to have actress Lauren Ashley Carter with us for a screening of Grimmfest favourite JUG FACE plus an in depth Q&A where we will discuss her career working in Horror, the american independent film industry and her ascent to being one of horror's next iconic actresses!
Thursday 13th April.
Doors 5.15pm – Film begins at 5.45pm – £6ADV
Manchester Central Librnary
Film Synopsis
JUG FACE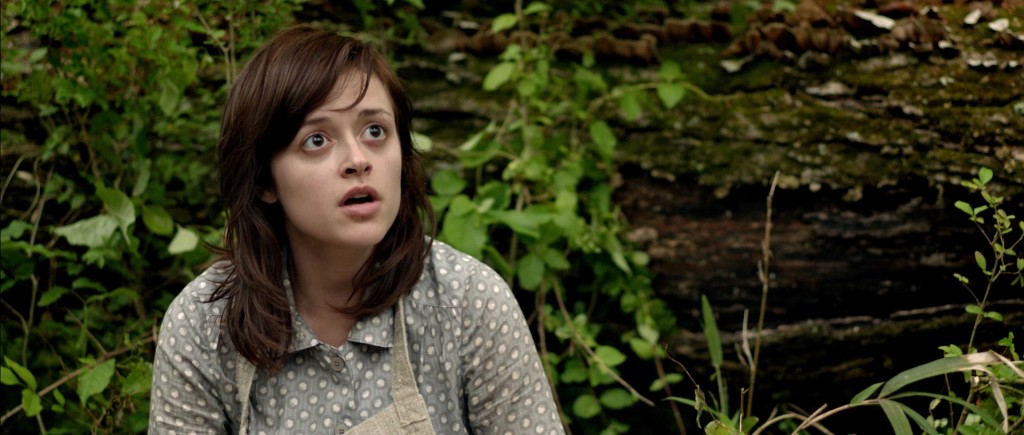 Jug Face follows a pregnant woman fighting to avoid being sacrificed to a demonic beast that protects her backwoods village in this earthy tale of terror, which was a highlight of Grimmfest 2013! When the pit beast selects its victim, an entranced potter creates a jug featuring the likeness of the chosen one. Ada is pregnant with her brother's child when she discovers that she is next in line for sacrifice. Determined to give her child a fighting chance at life, Ada resists with every ounce of her being. Meanwhile, without a sacrifice, the dreaded creature will emerge to slaughter the entire terrified village.
Thursday 13th April.
Doors 5.15pm – Film begins at 5.45pm – £6ADV
Manchester Central Library