GRIMMFEST 6-9 OCT. ODEON PRINTWORKS, MANCHESTER, UK.
 HIGHLIGHTS      DAY PASSES     SINGLE FILM TICKETS     GUEST LINEUP
FRIDAY 23RD SEPT – PREVIEW NIGHT
Please note: Preview night tickets will be sold separately to the main festival passes and tickets. Tickets for this event are per film. If you wish to attend the full night please purchase tickets for both 31 & The Hills Have Eyes.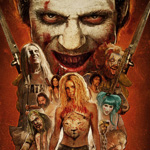 7.00pm – ROB ZOMBIE'S 31 (Pre- release screening)
Director: Rob Zombie, Cast: Sheri Moon Zombie, Richard Brake, Meg Foster, Malcolm McDowel. USA, 2016, 102 mins
Five Carnival workers are kidnapped and held hostage in an abandoned, Hell-like compound where they are forced to participate in a violent game, the goal of which is to survive twelve hours against a gang of sadistic clowns.
9.00pm- THE CORPSE SERIES (Northern premiere)
Director: James Button & Kristaps Kazaks, Cast: Jason Mahone, James Button, Natalie Martins, UK, 2016, 30 min
Dan's patience is tested when his idiotic housemate James murders someone and the two must work together to get rid of the evidence.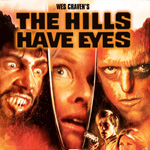 9.40pm – THE HILLS HAVE EYES (Pre-release screening, Arrow 4K remastered classic)
Director: Wes Craven, Cast: Michael Berryman, Dee Wallace. US, 1977,  89 min.
Horror master Wes Craven achieved critical and commercial success with the likes of Scream and A Nightmare on Elm Street – but for many genre fans, the director's seminal 1977 effort The Hills Have Eyes remains his masterpiece.
THURSDAY 6TH OCT – OPENING NIGHT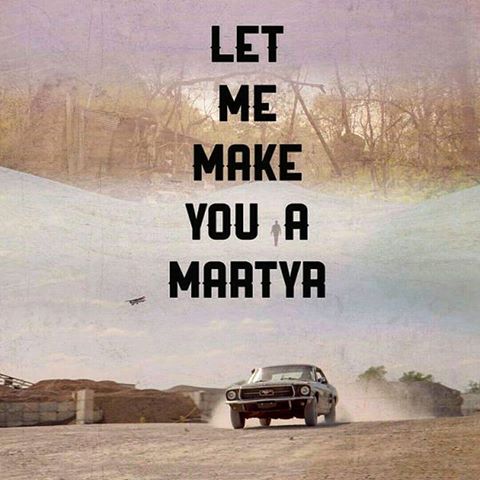 6.50pm – LET ME MAKE YOU A MARTYR (UK Premiere)
Directors: Corey Asraf, John Swab, Cast: Niko Nicotera, Marilyn Manson, Mark Boone Junior, Sam Quartin. USA, 2016, 101 mins
Drew Glass is back in town and it's all about to hit the fan. Crossing paths with his crime boss father, his crack-addicted adopted lover, a dope-slinging trailer park attendant, a blind priest with a guilty secret, a missing little girl, and a reclusive hit man for hire…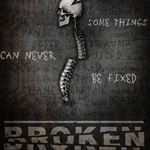 9.25pm – BROKEN (Northern premiere)
Director: Shaun Robert Smith, Cast:  Morjana Alaoui, Mel Raido, Craig Conway. UK, 2016, 97 min.
A young French woman, fleeing from an abusive past, and trying to find a new life for herself in the UK takes a job caring for a tetraplegic, but the stress of the job stirs up painful memories. It seems the limits of caring are not always as clear as they should be…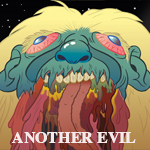 11.30pm – ANOTHER EVIL (Northern premiere) 
Director: Carson D. Mell, Cast: Mark Proksch, Steve Zissis, Jennifer Irwin, Dax Flame. USA, 2016, 90 min.
After encountering a ghost in the family's vacation home, Dan and his wife Mary hire "industrial-grade exorcist" Os to get rid of the beings. But Os has a few problems of his own, and Dan soon realizes that ridding the home of evil won't be as simple as it seems…
FRIDAY 7TH OCT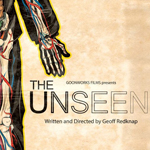 12.00pm – THE UNSEEN (UK Premiere)
Director: Geoff Rednapp, Cast: Aden Young, Camille Sullivan, Julia Sarah Stone, Ben Cotton, Eugene Lipinski, Canada, 2016, 104 min.
A man who abandoned his family now risks everything to find his missing daughter, including exposing the secret that he is becoming invisible.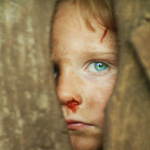 2.10pm – SHORT FILM SHOWCASE
HADA (Spain, 8 min 55 sec)
QUENOTTES (PEARLIES) (Luxembourg, 12 min 35 sec)
THE DISAPPEARANCE OF WILLIE BINGHAM (Australia, 12 min 44 sec)
ADAM PEIPER (Spain, 16 min, 29 sec)
UNDER THE APPLE TREE (Netherlands, 18 mins)
LITTLE BOY BLUE (Australia, 29 min 50 sec)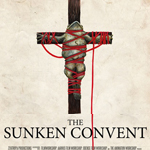 4.00pm – THE SUNKEN CONVENT (Short playing with WHAT WE BECOME)
Director: Michael Panduro. Cast: Claus Flygare. Denmark, 2016, 15 min, 20 secs
A man wakes up, he goes to work, he eats in, he does a bit of home surgery, he drives to the woods.
Inspired by a story by Hans Christian Andersen. One which clearly didn't make it into the Danny Kaye musical…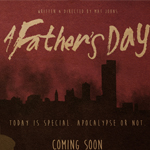 4.15pm – A FATHERS DAY (Short playing with WHAT WE BECOME)
Director: Matt Johns, Cast: Garth Maunders, Hazel Gibson, Christopher Jordan. UK, 2016, 15 mins
Unexpectedly reunited with his daughter amongst the ruins of the world as they knew it, a father is determined to make this day special, even if they are already dead.
Family ties do not end when you die.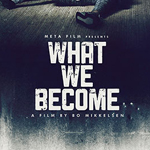 4.30pm – WHAT WE BECOME (Northwest premiere)
Director: Bo Mikkelsen, Cast: Mille Dinesen, Marie Hammer Boda, Troels Lyby, Mikael Birkkjær, Benjamin Engell. Denmark, 2015, 85 min
The Johansson family's idyllic summer is brought to a sudden halt as reports start appearing on the news about an epidemic. Before long, however, the authorities start cordoning off the neighbourhood, first imposing a curfew, then a total quarantine, sealing everyone in their houses, arresting or even shooting anyone who tries to leave.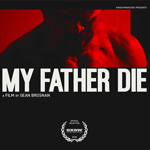 7.00pm – MY FATHER DIE (Northern premiere)
Director: Sean Brosnan, Cast: Joe Anderson, Gary Stretch, John Schneider, Kevin Gage, Candace Smith. USA, 2016, 102 min
Deaf and mute since having his hearing knocked out at the age of 12, Asher has been training for almost two decades to avenge himself on Ivan, the man that killed his older brother, 21 years ago. And now that his nemesis is out of prison, he gets his chance. But Asher's target also happens to be his father.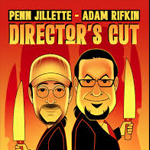 9.10pm – DIRECTORS CUT (Northern premiere)
Director: Adam Rifkin, Cast: Penn Jillette, Harry Hamlin, Missi Pyle, Lin Shaye, Gilbert Gottfried, Teller, USA, 2016, 90 min
Howard Blount presents his own special "director's cut" of the gory serial killer film he helped crowd-fund, having hijacked a print from alleged director Adam Rifkin…
11.00pm – TRAIN TO BUSAN (Northern premiere)
Director: Sang-ho Yeon, Cast: Yoo Gong, Dong-seok Ma, South Korea, 2016, 118 min
As a mysterious virus breaks out in South Korea, Sok-woo and his daughter Soo-ahn board the high-speed KTX train from Seoul to Busan. But as the train hurtles towards its destination, their journey becomes a struggle for survival, as they find themselves under siege by a ravenous horde of the undead…
SATURDAY 8TH OCT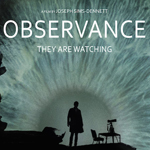 12.00pm – OBSERVANCE (Northern Premiere)
Director: Joseph Sims-Dennett, Cast: Lindsay Farris, Stephanie King, John Jarrett. Australia, 2015, 90 min
Estranged from his wife, following the death of his son and on the verge of bankruptcy, a private investigator is hired to watch a young woman from the abandoned tenement across the road from her flat. But his employer and the purpose of the investigation remain a mystery.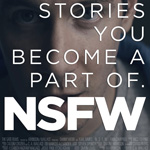 2.00pm – NSFW (Short playing with THE BURNING. UK premiere)
Director: Cosmo Wallace, Cast: Danny Web,  Karl Davies, UK, 2016, 30 mins
When a blogger pretends to be a child online, his attempts to uncover a predator lead to unexpected and horrific consequences in a nearby wood. Danny Webb (Alien3, Humans) and Karl Davies (Game of Thrones) star in this taught, brilliant and brutal film.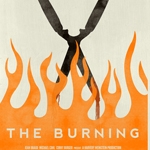 2.30pm – THE BURNING (Pre-release screening. Arrow 4K remastered)
Director: Tony Maylam, Cast: Brian Matthews, Leah Ayres, Brian Backer, Fisher Stevens, Holly Hunter, Jason Alexander, USA, 1981, 91 mins
A janitor at a summer camp is horrifically burned as the result a prank. Years later, he is released from an institute, and returns to the camp with a pair of hedge clippers to take his bloody revenge…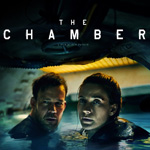 4.30pm – THE CHAMBER (Northern Premiere)
Director: Ben Parker, Cast: Charlotte Salt, Johannes Kuhnke, Elliot Levey, James McArdle, UK, 2016, 88 mins
Beneath the Yellow Sea off the coast of North Korea, the pilot of a small submersible craft and a three man Special Ops team on a secret recovery mission become trapped underwater in a fight for survival.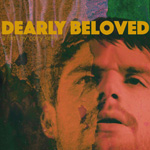 7.00pm – DEARLY BELOVED (World Premiere. Playing with PET)
Director: Cory Kelly, Cast: James Foster, Cal McVann, Jay Booton, Nick Pearse, Lucy Hird. UK, 2016, 10 Min
A tangled web of love and lies catch up with James on his wedding day.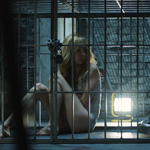 7.10pm – PET (Northern Premiere)
Director: Carles Torrens, Cast: Dominic Monaghan, Ksenia Solo, Jennette McCurdy. USA, 2016, 93 min
Travelling to work on the bus one morning, insecure loner Seth bumps into Holly, a girl he was at school with and has always been obsessed by. After she rejects his attempts to romance her, he abducts her and holds her captive underneath the animal shelter where he works. But Holly is not entirely what she seems…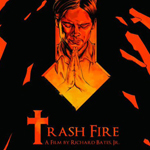 9.00pm – TRASH FIRE (UK Premiere)
Director: Richard Bates, Jr., Cast: Adrian Grenier, Angela Trimbur, Fionnula Flanagan, AnnaLynne McCord, Matthew Gray Gubler, Sally Kirkland. USA, 2016, 90 min
Self-loathing wastrel Owen and his pregnant girlfriend go back to his family home to confront his past demons, in the shape of his hateful religious lunatic Mother and his younger sister, horribly disfigured by a fire he caused…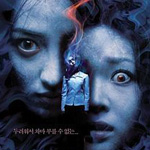 11.00pm – THE TAG-ALONG (UK Premiere)
Director: Wei-hao Cheng, Cast: Wei Ning Hsu, River Huang, Po-Chou Chang.  Taiwan, 2015, 93 min)
An ambitious radio DJ, her estate agent boyfriend and his grandmother find themselves targeted by a "Hungry Ghost" that feeds on their various insecurities and guilty secrets…
SUNDAY 9TH OCT

10.20am – DARLING (Northwest premiere)
Director: Mickey Keating, Cast: Ashley Lauren Carter, Sean Young, Larry Fessenden, Brian Morvant. USA, 2015, 78 min
A young woman takes a job as caretaker in a creepy New York mansion house. But the place has a dark history. And so, it seems, does she…
12.00pm – BEYOND THE GATES (Northern Premiere)
Director: Jackson Stewart, Cast: Barbara Crampton, Chase Williamson, Graham Skipper, Sara Malakul Lane, USA, 2016, 84 min
Two estranged brothers reunite at their missing father's video store to liquidate the property and sell off his assets. As they dig through the store, they find a VCR board game dubbed 'Beyond The Gates' that holds a connection to their father's disappearance and deadly consequences for anyone who plays it.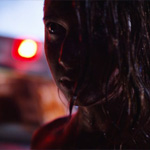 2.00pm – TONIGHT SHE COMES (World Premiere)
Director: Matt Stuertz, Cast: Frankie Ray, Adam Hartley, Larissa White, Jenna McDonald, USA, 2016, 85 min
After a girl goes missing, two of her friends and a mysterious set of strangers will find themselves drawn to the cabin in the woods where she disappeared. They will laugh, they will drink, they will kiss, they will have sex, and THEY MUST ALL DIE.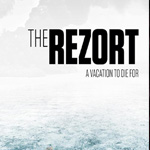 4.00pm – THE REZORT (Northern Premiere)
Director: Steve Barker, Cast: Dougray Scott, Jessica De Gouw, Claire Goose, Martin McCann. UK / Spain / Belgium, 2016, 93 min.
The ReZort, a post apocalyptic safari, offers paying guests the opportunity to kill zombies in the wake of an outbreak.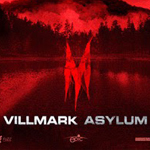 6.00pm – VILLMARK ASYLUM (UK Premiere)
Director: Pål Øie, Cast: Ellen Dorrit Petersen, Anders Baasmo Christiansen, Mads Sjøgård Pettersen. Norway, 2016, 93 min
Five contract workers take on the task of checking a huge old sanatorium for hazardous waste before the place is demolished. They quickly realize that the job is more than a matter of searching for asbestos and mercury. The enormous building has much darker secrets.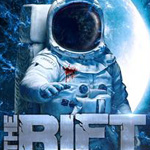 8.00pm – THE RIFT (UK Premiere)
Director: Dejan Zecevic, Cast: Ken Foree, Katarina Cas, Monte Markham, Dragan Micanovic, Mick Garris, Serbia, 2016, 90 min
A US military satellite crash-lands in Eastern Serbia and a team of American and Serbian agents are sent to secure the area and retrieve remains of the satellite. But when they locate the crash site all is not as it seems…