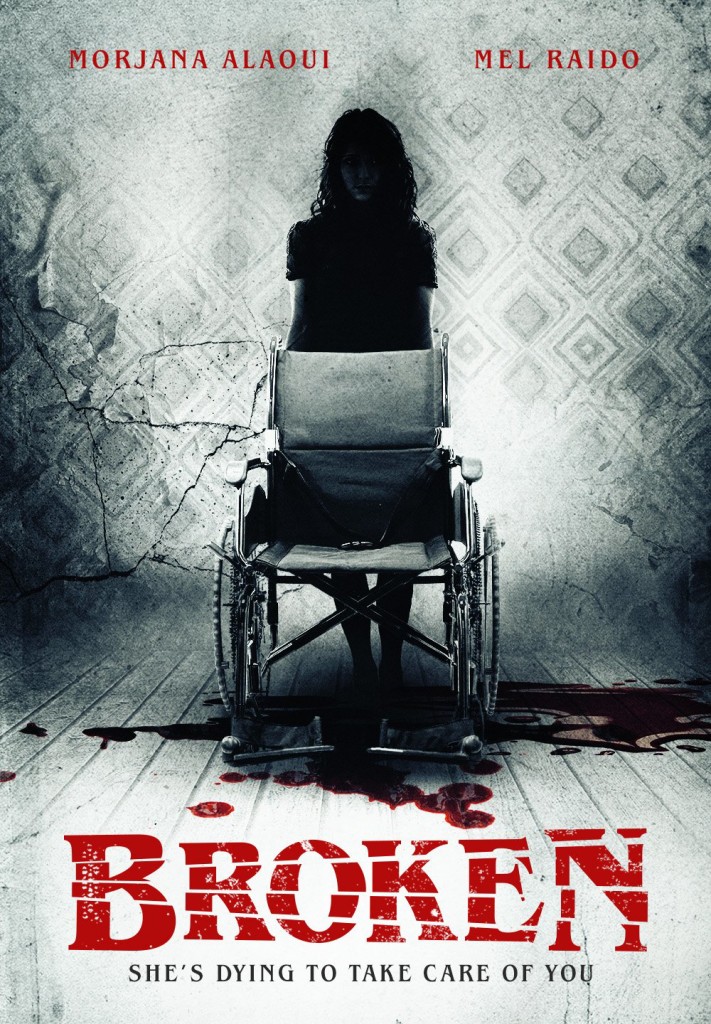 Screening: Thursday 6th October. 9.25pm
INDIVIDUAL SCREENING TICKETS HERE
BROKEN
The director Shaun Robert Smith and actor/producer Craig Conway will be with us for the screening to present and Q+A afterwards. 
Director: Shaun Robert Smith, Cast:  Morjana Alaoui, Mel Raido, Craig Conway. UK, 2016, 97 min.
A young French woman, fleeing from an abusive past, and trying to find a new life for herself in the UK takes a job caring for a tetraplegic, but the stress of the job stirs up painful memories. It seems the limits of caring are not always as clear as they should be…
A slow-burning and sulphurous psychological thriller, woundingly well-played by Morjana Alaoui of MARTYRS infamy and Mel Raido, this is a queasily uncomfortable study of entrapment and emotional and physical dependency; of two desperate people locked in a increasingly poisonous relationship. Sour, cynical, shot through with flashes of black humour, and with subtle, nuanced, ever-shifting characterisation – it offers a truly harrowing and horrific journey into the heart of darkness and destruction.