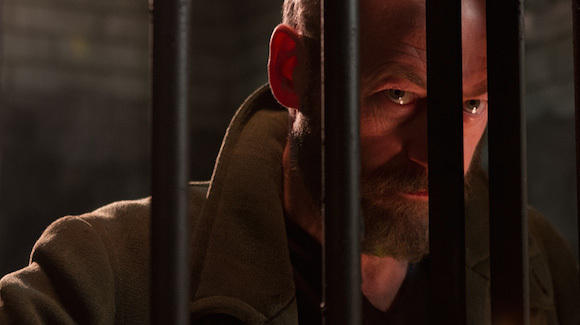 Screening: Thursday 2nd October; Dancehouse, Manchester; 8:00pm – 10:00pm
Ireland; 2014; 88 mins.

Director: Brian O'Malley

Starring: Liam Cunningham, Pollanna McIntoshHanna Stanbridge

Status: EnglishPremiere
We join Rachel (Pollyanna McIntosh), a rookie cop, as she is about to begin her first nightshift in a neglected police station in a Scottish, backwater town. The kind of place where the tide has gone out and stranded a motley bunch of the aimless, the forgotten, the bitter-and-twisted who all think that, really, they deserve to be somewhere else. They all think they're there by accident and that, with a little luck, life is going to get better. Wrong, on both counts. Six (Liam Cunningham) is about to arrive – and All Hell Will Break Loose!
"Striking a perfect balance of suspense, violence, humour, story and action, Let Us Prey feels at once classic and modern; horror the way it was always supposed to have been made. You will not be disappointed." Starburst Magazine.
Joining us on the night will be the stars & director of LET US PREY: Pollyanna McIntosh, Liam Cunningham, Douglas Russell, Hanna Stanbridge and Brian O'Malley
GRIMM'S EYE VIEW: ……………………..