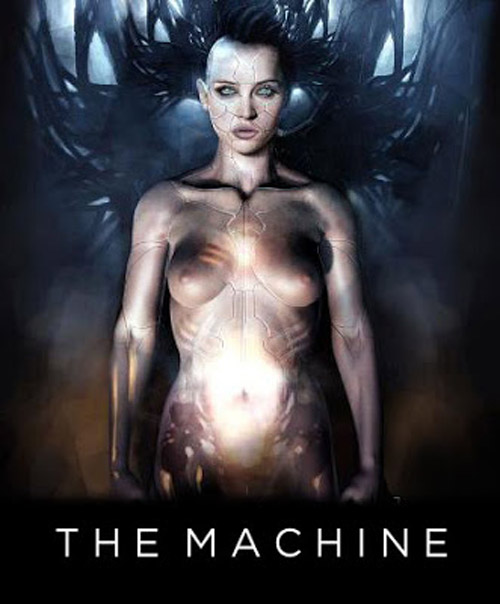 Purchase Tickets for this screening HERE

UK; 2013; 90 mins; The Dancehouse
Director: Caradog W. James; Starring: Toby Stephens; Caity Lotz; Denis Lawson
Status: Northern Premiere
Screening: Sunday 6th October; 7.30 – 9.00pm
"Perfect, heartbreaking… the closest to Blade Runner that any film has come since 1981" – Sound on Sight.
'The Machine is a gorgeously shot sci-fi thriller with an intriguing thematic undercurrent about the ever-blurring boundaries between people and machines.'' – The Week
"slickly designed and beautiful. But what's truly coolest is the ensuing warm, radical spirit that reveals itself throughout it all" – Fangoria

Two computer programmers fall in love as they create the first ever piece of self-aware artificial intelligence, which is designed to help humanity. But things go wrong when the MoD steal their breakthrough and teach it to become a robotic weapon.
GRIMM'S EYE VIEW: Beautifully shot and thought-provoking, Caradog James' new sci-fi thriller, successfully depicts the age-old conflict between science and creativity, dealing with the problems that face mankind when our inventions begin to threaten our ideals and moral conscience. At times bleak and bold but always cool, THE MACHINE comes on like a later day BLADE RUNNER, set in a dystopian future that is teetering on the edge of disaster. Lotz, (The Pact) plays the Machine,with endearing innocence that covers just a hint of menace.  As her creator's (Toby Stephens) superiors try to turn her into a fighting machine we recognise with horror that she could easily kill everyone around her, with ease.