2 For 1 ticket offer now! Via Ticketline.
Prebook a ticket for this double bill screening and you could win a DVD bundle.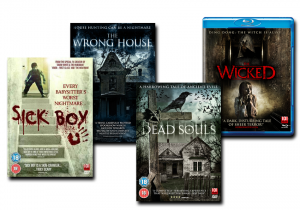 SAWNEY – FLESH OF MAN. With Q+A

We premiere this new Scottish horror before its official UK release in August.
Venue: Dancehouse Theatre, Oxford Road, Manchester.
Start Time: 7.30pm
Starring David Hayman
Actor Samuel Feeney will be attending for a Q+A Session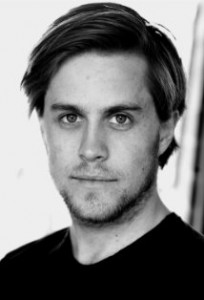 The legend of Sawney Beane and his family of inbred cannibals has been told in Scotland for over 400 years. Their last descendant (David Heyman) lives on today, driving a devilish Black Cab, stalking the towns and cities, abducting unholy souls for his communion of sacrifices. His insane family wreak slaughter and havoc among their victims, who are then dragged to Sawney's lair in the hills, where they are tortured and cannibalized before feeding the remains to a chained beast in the cellar.
As the missing persons list begins to grow, Hamish (Samuel Feeney), a crime journalist writes sensational and damming headlines against the police, due to their incompetence in handling the case. Frustrated police inspector Bill Munro (Gavin Mitchell) is under great pressure to catch the serial killers but is hindered by Hamish who constantly gives him bad press. He decides to feed Hamish with privileged information rather than fight against him, just to get results for his superiors. But Hamish decides to investigate the heinous crimes on his own, with disastrous results.
Read the Starburst magazine review.
OUTPOST 11.
We present the manchester premiere of OUTPOST 11 before its release in September.
Syn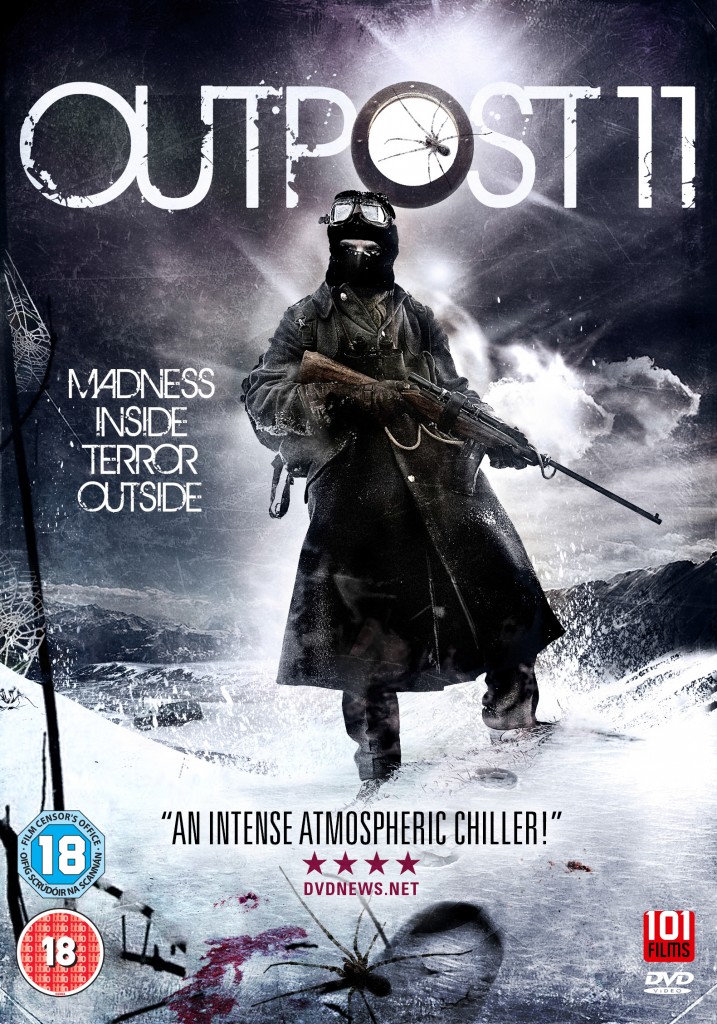 opsis: Set in an alternative past where steam power still rules the world, outpost 11 is the story of three soldiers manning a remote listening post in the Arctic Circle. One day the warning light goes off unexpectedly and their world is plunged into chaos. Albert , Mason, Graham must fight the isolation, madness and each other to survive.
'Blends sci-fi with elements of psychology. Three soldiers at a "remote listening post" (Screen) begin to lose their grip on reality as days begin to blend into each other. Isolation does not help the matter and soon, characters are turning on each other. As well, the setting for the film takes place in an alternate world, where steam power fuels the world. Partly an homage to films such as The Thing, How I Ended this Summer and Videodrome.' 28 days later.
Director/writer: Anthony Woodley. Cast:: Bernard Hill, Luke Healy, Joshua Mayes-Cooper, and Billy Clarke.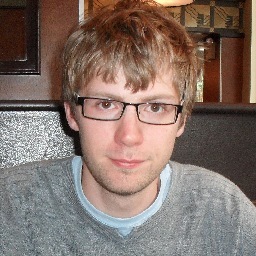 Director  Anthony Woodley and Producer James Littlewood will be attending for a Q+A session.
Trailer below.