Saturday January 26th, Stockport Plaza (7.30pm start. £8.00 entry)
 NEW BRITISH HORROR DOUBLEBILL: TOWER BLOCK & HOLLOW. TICKETS AVAILABLE HERE.
Why not attend the free talk before the screening with the creatives behind both films. All info here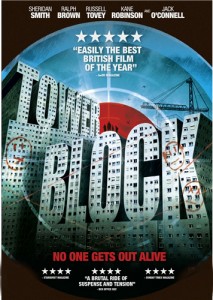 TOWER BLOCK (2013. 90 mins). One tower block. Fifteen tenants. One sniper.
Premiere screening. Someone is picking off the last remaining occupants of a tower block, using a high powered, silenced rifle. Nobody else has heard the shots, and no help is coming. If the terrified victims can't figure out how to escape, they're all going to be killed, one by one.
Written by James Moran (COCKNEYS VS ZOMBIES, SEVERANCE, DR WHO) and featuring career-defining performances from some of the best young British acting talent, Sheridan Smith, Jack O'Connell, Russell Tovey, Kano and Ralph Brown, this fantastically gripping British thriller is a movie not to be missed. TOWER BLOCK will be released in the UK on 18th Feb 2013.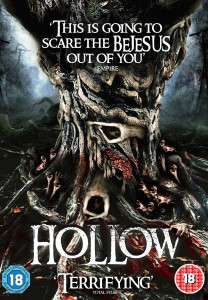 HOLLOW (2013. 90 mins)
HOLLOW (2013)
Northwest premiere screening. This British found-footage horror movie has made real waves on the international film festival circuit and now gets a well deserved UK release on the 28th Januray. Grimm Up North present this special pre release screening.
Set in a remote village which has been haunted by a local legend for centuries. One day a group of friends decide to explore the folklore, however they are soon presented with grave and terrifying consequences. HOLLOW follows in the fine tradition of British rural horrors like THE WICKERMAN and WAKEWOOD. Written and produced by Manchester based Matt Holt who will be with us to introduce the screening. screenings finish at approx 10.55pm