Tuesday 26th March, Stockport Plaza (7.15pm start. £8.00 entry)
TICKETS HERE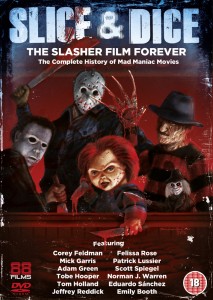 SLICE AND DICE: THE SLASHER FILM FOREVER
FEATURING AN ALL STAR CAST OF HORROR LEGENDS. Pre release screening.
Ever since Alfred Hitchcock created Psycho in 1960 the story of a weapon-wielding madman – stalking and slaughtering helpless victims – has become a fixture of fear flicks and bludgeoned bombastic box office takings worldwide. Slice and Dice: The Slasher Film Forever takes an often irreverent look at this much-maligned, and frequently misunderstood, genre with commentary from some of the form's most celebrated filmmakers including Mick Garris (Masters of Horror), Adam Green (Hatchet), Tom Holland (Child's Play), Tobe Hooper (The Texas Chain Saw Massacre), Patrick Lussier (My Bloody Valentine 3D) and Scott Spiegel (Intruder).
The director and producer team will be with us to offer up some giveaways! More info HERE.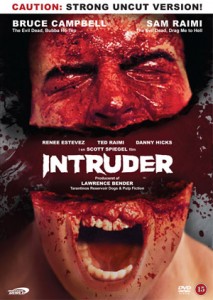 INTRUDER
FEATURING SAM AND TED RAIMI and BRUCE CAMPBELL
The ex-boyfriend of a check-out girl at a supermarket shows up at closing time to cause trouble. Following a quarrel, he is ejected from the store. That night, the staff stay behind for a stock check, but there is someone else in the building. Someone with murderous intentions.
Probably the last true slasher flick of the '80?s, written and directed by long-time Sam Raimi, Coen Brothers, and Eli Roth associate, Scott Spiegel from a story by RESERVOIR DOGS and PULP FICTION producer Lawrence Bender, this oft-overlooked genre gem combines a deliciously dark sense of humour, strikingly stylish and inventive camerawork, and some truly eye-popping gore FX, in a truly twisted take on the retail trade.