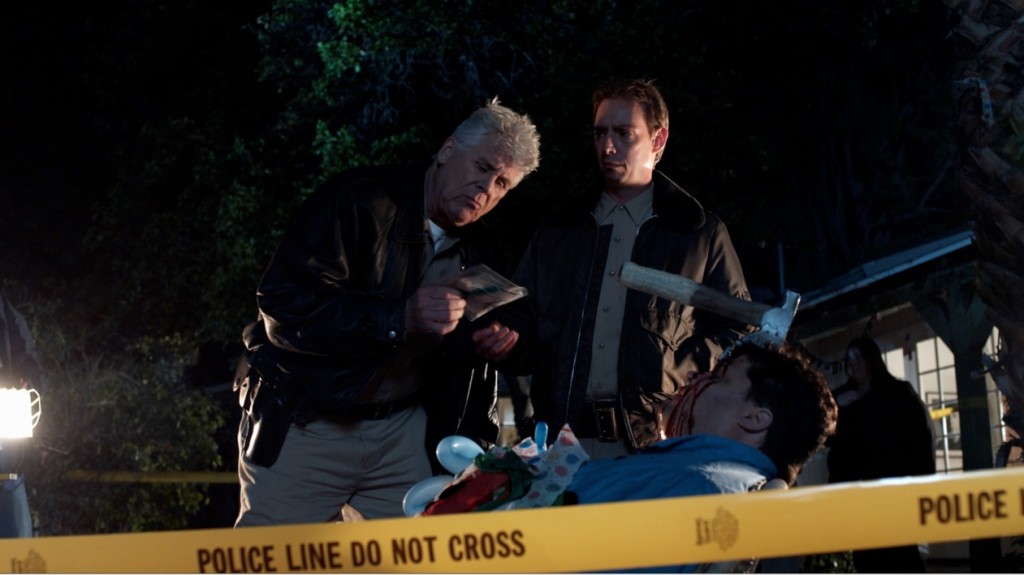 In October 2012, we unleashed Grimm Entertainment on an unsuspecting world.
We formed an ungodly partnership with leading German independent entertainment producer and publisher Koch Media, whose publishing, marketing and distribution operations extend throughout Europe and the US. We are now in a position to release films theatrically and place them directly with all retail outlets in the UK.
The first Grimm release, SOME GUY WHO KILLS PEOPLE, hit theatres and shops like a runaway freight train full of anvils the first week in October. This black, bloody, and darkly mischievous serial killer comedy has been wowing audiences around the world. With an all (cult) star cast including Kevin Corrigan (Superbad, Pineapple Express) Lucy Davies (The Office, Shaun of the Dead), Barry Bostwick (The Rocky Horror Show, Spin City) and the legendary Karen Black, it's a twisted yet tender study of a lonely man fresh out of the loony bin and his hapless attempts to rebuild his shattered life.  His only problem is, before he can do so, a whole bunch of people will have to die…
Based on reactions thus far, the film promises to be a roaring, snarling success. And we've plenty more macabre movies waiting in the wings, chomping at the bit to be released in 2013/14. watch this space.
Brace yourselves, Grimmlins, there's some dark and dangerous viewing ahead.